It wasn't easy, but here's how I choose my boudoir lingerie

Last week I finally got down to business and wrote about my own experience doing a boudoir shoot. I wanted to also write about what it was like shopping for my outfits but decided to save it for a separate post. What to wear for boudoir lingerie is probably our most commonly asked question.  After going through it myself, I understand why. It can be daunting, so much so that by the end of my shopping, I had a whole blog's worth of thoughts to share. 
The shoemaker with no shoes
We see so many beautiful pieces belonging to our clients. Maggie and I find ourselves saying all the time "where did you get that?" or "I want to go and get that for myself!" We never do. We want to, but we never do. It's the classic story of the shoemaker with no shoes.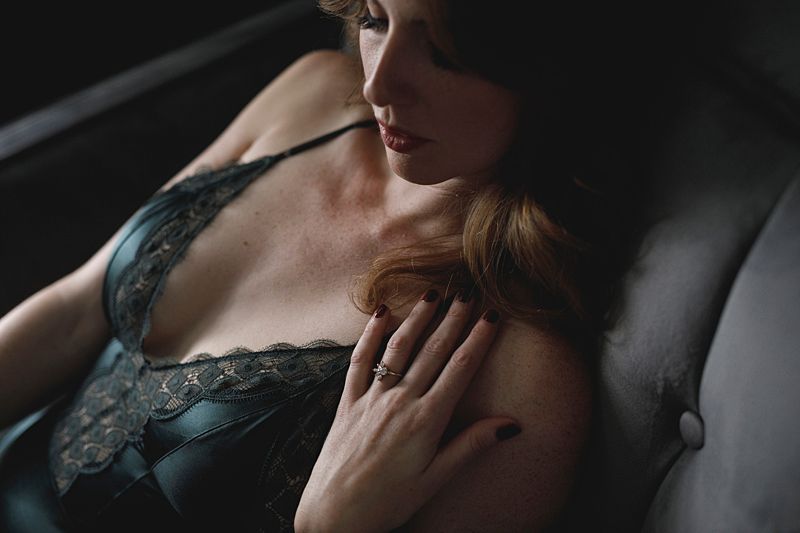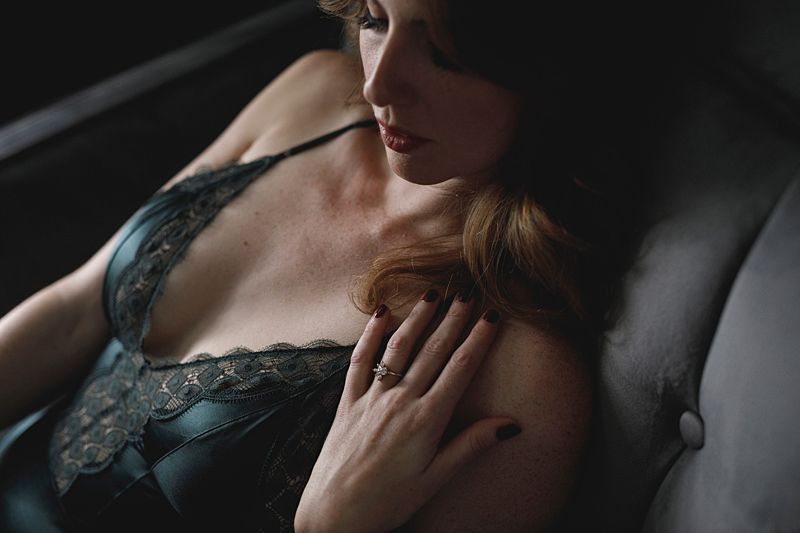 So when I set out to find my own outfits, I knew I wanted something different than my usual cotton undies and basic bra. I also wanted to feel comfortable with what I chose. When I say comfortable, I don't necessarily mean physical. I wanted to wear things that were flattering and that I wouldn't feel more self-conscious than I knew I would be standing around in my skivvies. 
Shopping for other boudoir lingerie can be easier than for yourself
Almost as soon as I started shopping, I got overwhelmed. I researched a lot of brands online.  I definitely spent WAY too much time, scouring numerous websites in a probably obsessive way. I've advised many clients on this subject, but sometimes it's easier to shop for others than yourself. This is why I wanted to share thoughts on this in hopes that it might be helpful to others. 
So here's what lingerie I landed on, and why:
High-waisted underwear by Monique Morin Lingerie
High-waisted underwear- my boudoir hero. Monique Morin Lingerie is a brand that wasn't even on my radar before I started shopping. But I came across them during all my scouring. They don't have the largest selection, instead, they focus on more curated styles. I would definitely recommend checking them out. I knew I felt comfortable in high-waisted underwear since I feel the most self-conscious about my stomach. These were fun and comfortable, and something that I've actually worn since. I paired it with a simple black bralette (not from the matching set), but they'd also be fun on their own.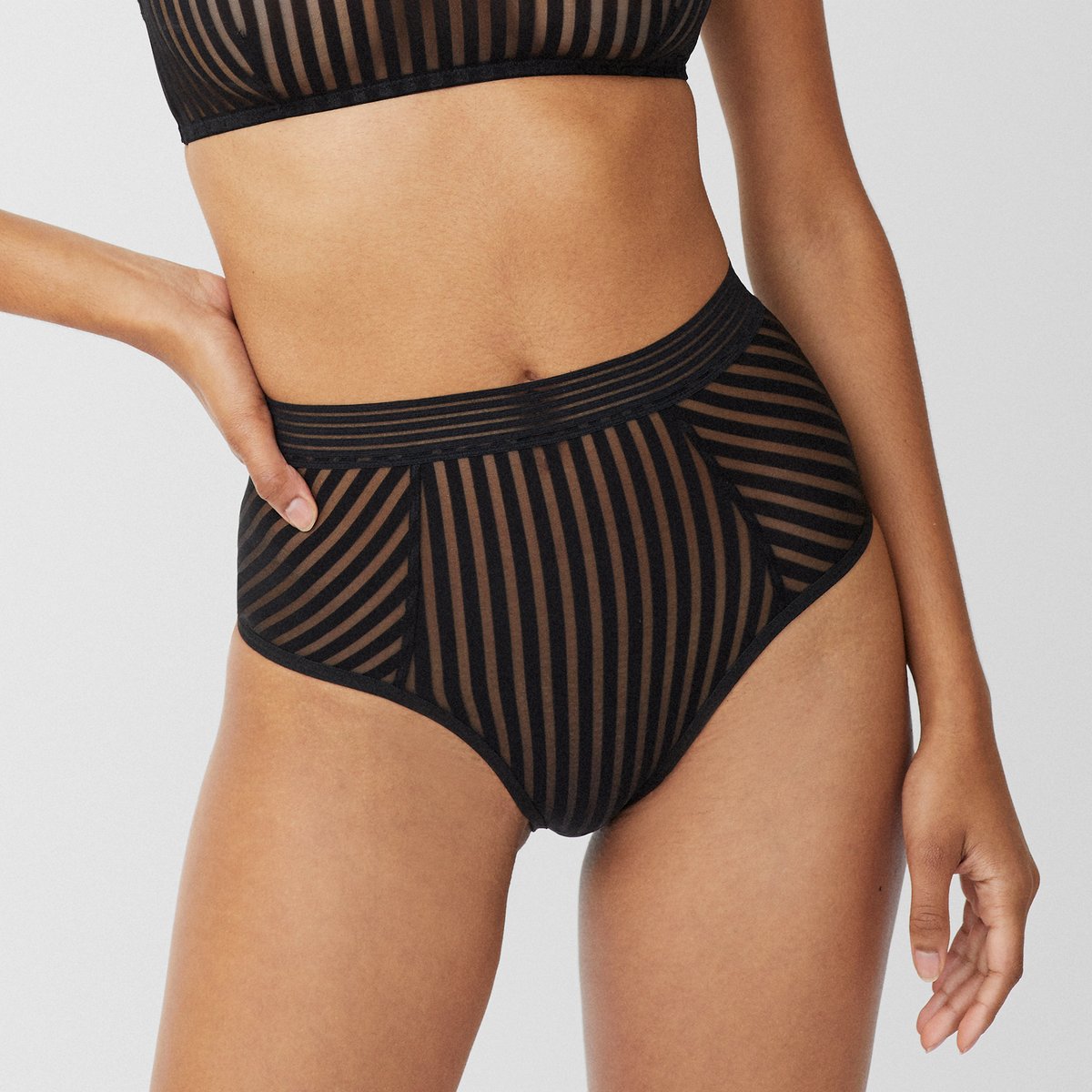 When clients reach out for suggestions to steer them in the right direction, we tell them that bodysuits are always a great idea. Classic, but different from the traditional bra and panty set. Taking our advice, I put this on my list. I tried a number of different options, but I had a really hard time finding one that I felt good about. I have a larger chest, so I definitely wanted something with support. We see a lot of beautiful bodysuits, but very rarely see any with underwires or a decent support system. Those super skimpy lace ones, although amazing for some people, wouldn't work for me. There are a few websites I knew about for bustier gals, including Savage X Fenty, Adore Me, and Oh La La Cherie. I ordered a few, but I was striking out with finding "the perfect one" for three reasons: 
Boudoir lingerie bodysuits: 101
Support.

 I mentioned this already, but it felt next to impossible to find a bodysuit with enough support in a style I liked. 

Boning

. While flattering when standing, you can't do a lot of arching or bending, and many laying poses in bodysuits (or corsets) if they have boning. 

Cut

. I wanted the right cut on the bottom. Having photographed many women in bodysuits, I knew which were universally most flattering. The goldie locks of bodysuit cuts are high enough on the sides, elongating the legs while shaping the bum. 
I was close to giving up when I stumbled across this green beauty on the UK site "& Other Stories." It was reasonably priced, felt amazing on, and I'm actually excited to wear this under a blazer someday.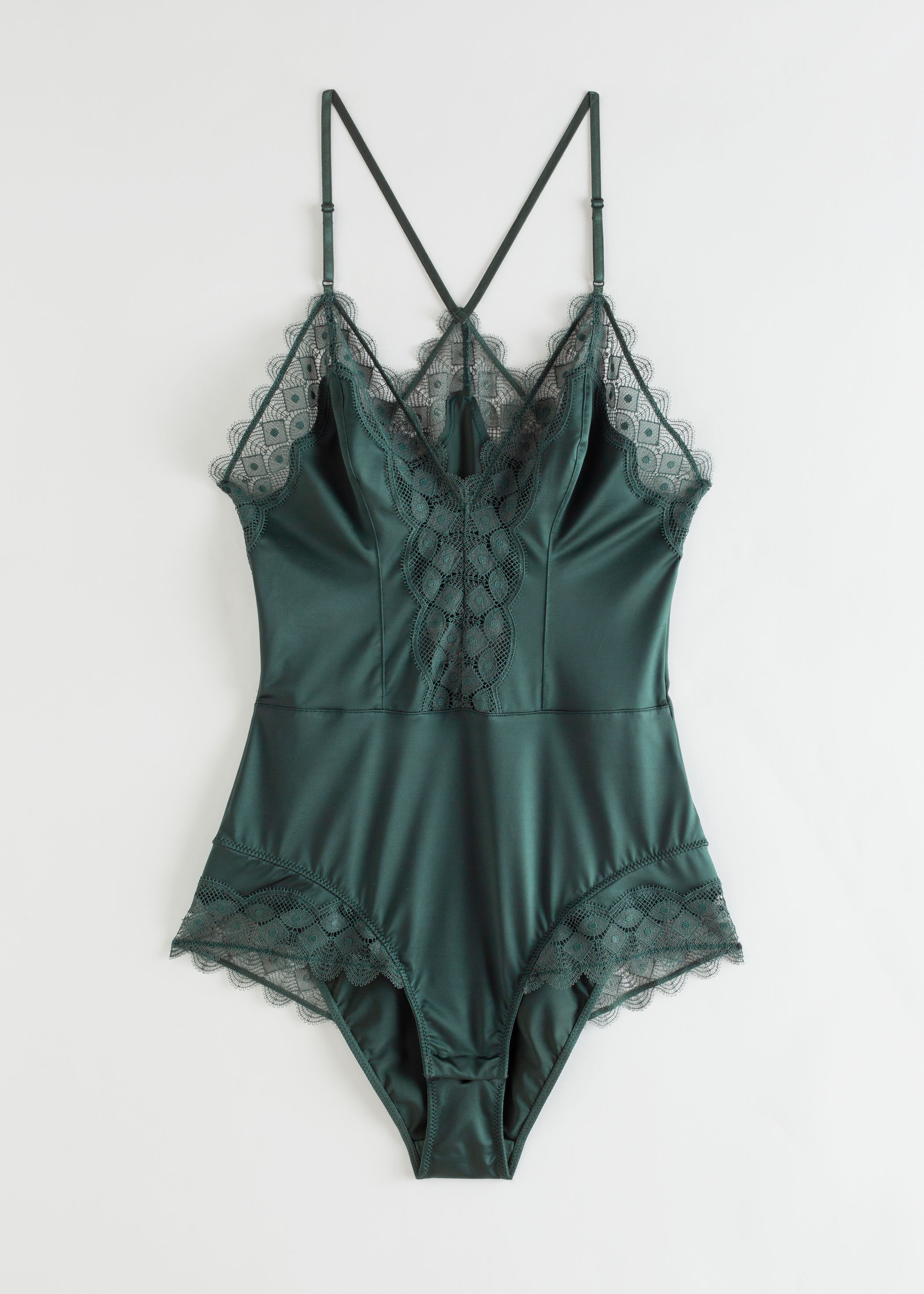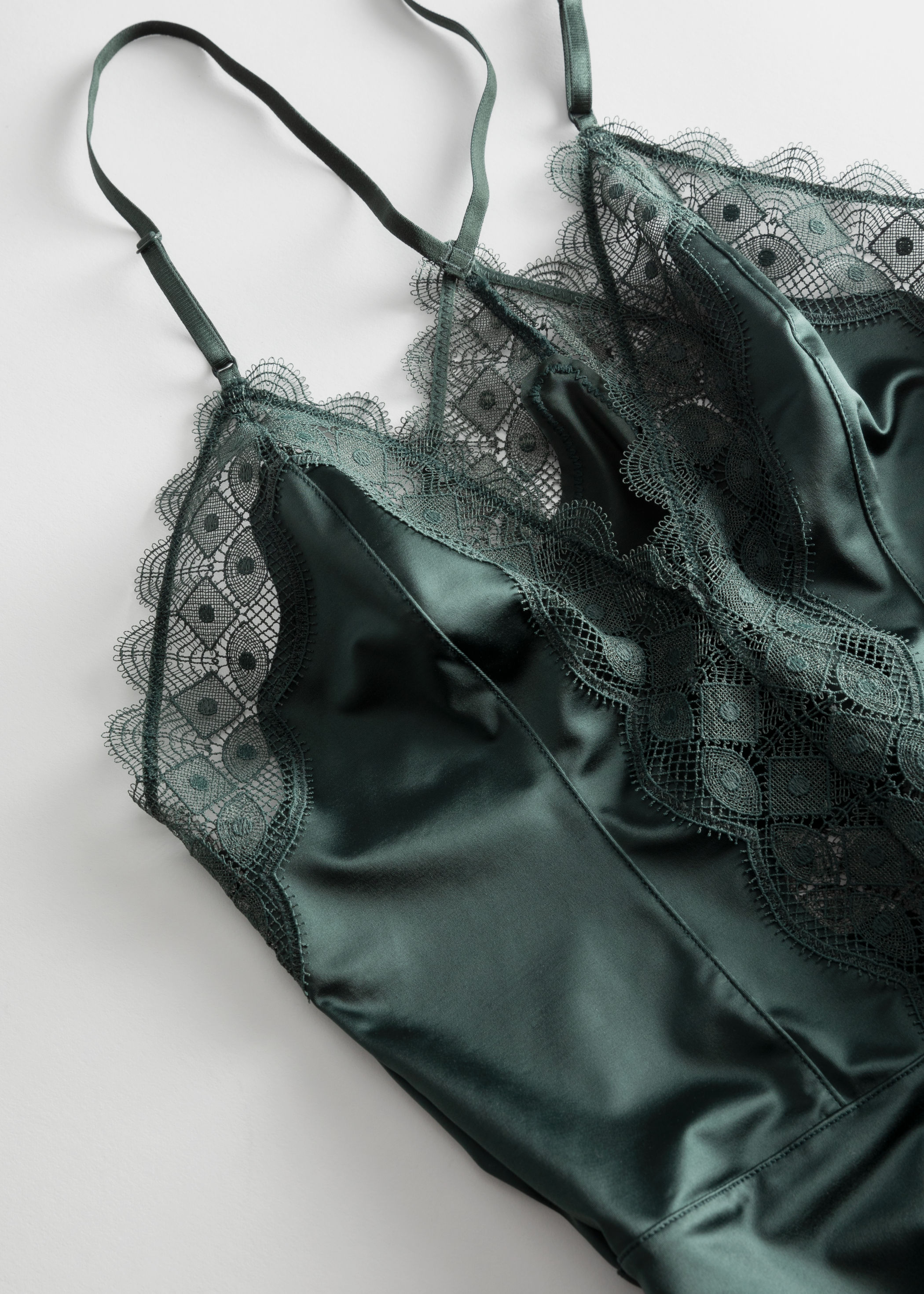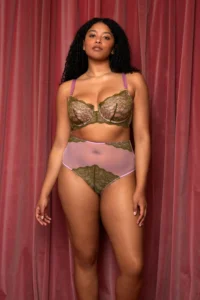 This one was a little different. I found it at Nordstrom, which is amazing for boudoir shopping. Plus they have a great return policy if you change your mind or buy extra outfits. I showed it to Maggie the morning of my shoot, and we both thought, let's get weird with this one. She used studio lights and had fun adding a fashion pop flash and cross-processing tone effect to this series of pictures. 
This isn't the exact set, mine was a slightly different color combo, but it's close. It's super flattering and would be for many body types. Most often we say when in doubt go with black for your choices because it's classic and safe. But, if you're into color, Dora Larsen is a great line to consider.
It felt a bit like a treasure hunt to find my boudoir outfits, but I love what I landed on in the end. There's so much to consider when shopping for your looks. I really relate to all our clients who've struggled in the past. If you're ever having trouble coming up with what to wear, please let Maggie and me know. We want to help. If you book with us, we have a prep guide that is a good jumping-off point. But if you get stuck, let us know. It might take some mildly obsessive scouring of the internet, but we'll find those hidden gems waiting to be discovered. 
For more helpful articles, check out finding the perfect lingerie for your body type and the must-have items to bring to your boudoir photoshoot.