You want to select the best Chicago boudoir photographer for your session. However, with so many photographers available, many with glowing feedback and five-star reviews, how do you make the right decision? Don't worry; we'll help with that!
Why Choose One Chicago Boudoir Photographer Over Another?
Of course, we're not the only show in town. There are many Chicago boudoir photographers in the city – but that begs the question: what sets one apart from another?

With over eight years of boudoir experience, we have photographed women of all different shapes, sizes, ages, and backgrounds – and we've learned a thing or two during that time!
While we would like to simply say, 'Choose Revealed as your Chicago boudoir photographer' – that alone doesn't tell you much about us or why you should select us. Instead of bias, we have spotlighted the following five key points to help you make the right decision and prove why we think we're the perfect candidate for your dream boudoir shoot.
100% Female Staff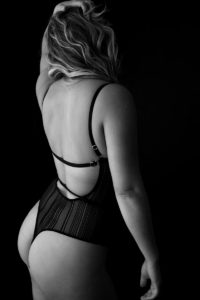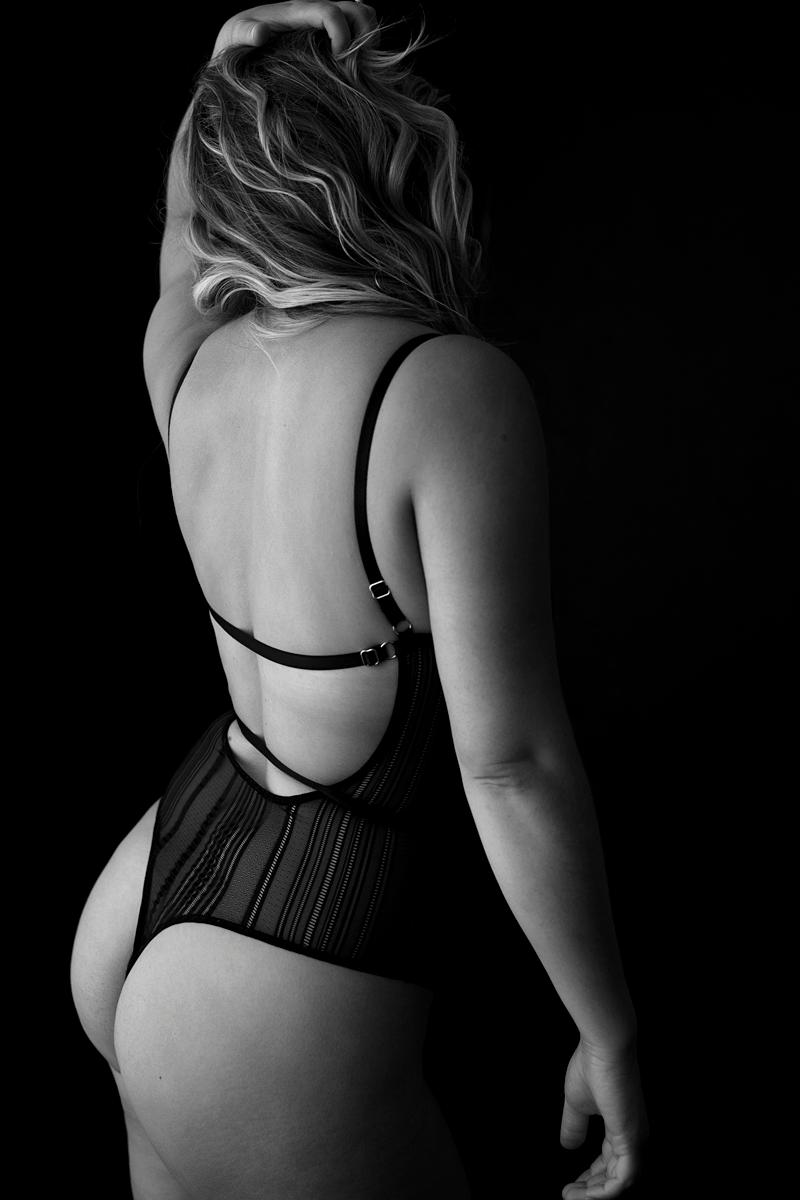 Make no mistake: there are many excellent male Chicago boudoir photographers. We know plenty of amazingly talented and highly professional boudoir photographers who happen to be men. With that said, unfortunately, there are some creeps out there, so knowing there's zero risk of running into a sketchy situation during your session can make a world of difference when it comes to your comfort.
That's not to say all male photographers are icky. We know some amazing male boudoir photographers, but due diligence is necessary for something as intimate as this. That's why, at Revealed, we stick with an all-female staff. There is one main reason we opt for this policy: customer comfort.
We understand that posing in sensual outfits and having photographs taken can be a daunting experience for some women. As such, we want you to have one less thing to worry about during your session; having an understanding, all-woman team supporting you can make a world of difference to your confidence and comfort levels.
Naturally, boudoir photography is an intimate experience. If you are already comfortable with a male boudoir photographer, that's fantastic. On the other hand, if you are a newcomer to the boudoir world, it might do your confidence good to have an all-female team behind you.
Whatever the case, the bottom line is this: a true professional will never make you feel uncomfortable, regardless of gender. That's why your comfort and safety are our utmost priority before, during, and after your shoot – first and foremost, before anything else.
"I was a little nervous at first, not knowing what to expect. Maggie and Kelly were truly amazing to work with. They make you feel very comfortable the moment you walk in the door." Read more testimonials from our real clients here.
Posing Is Key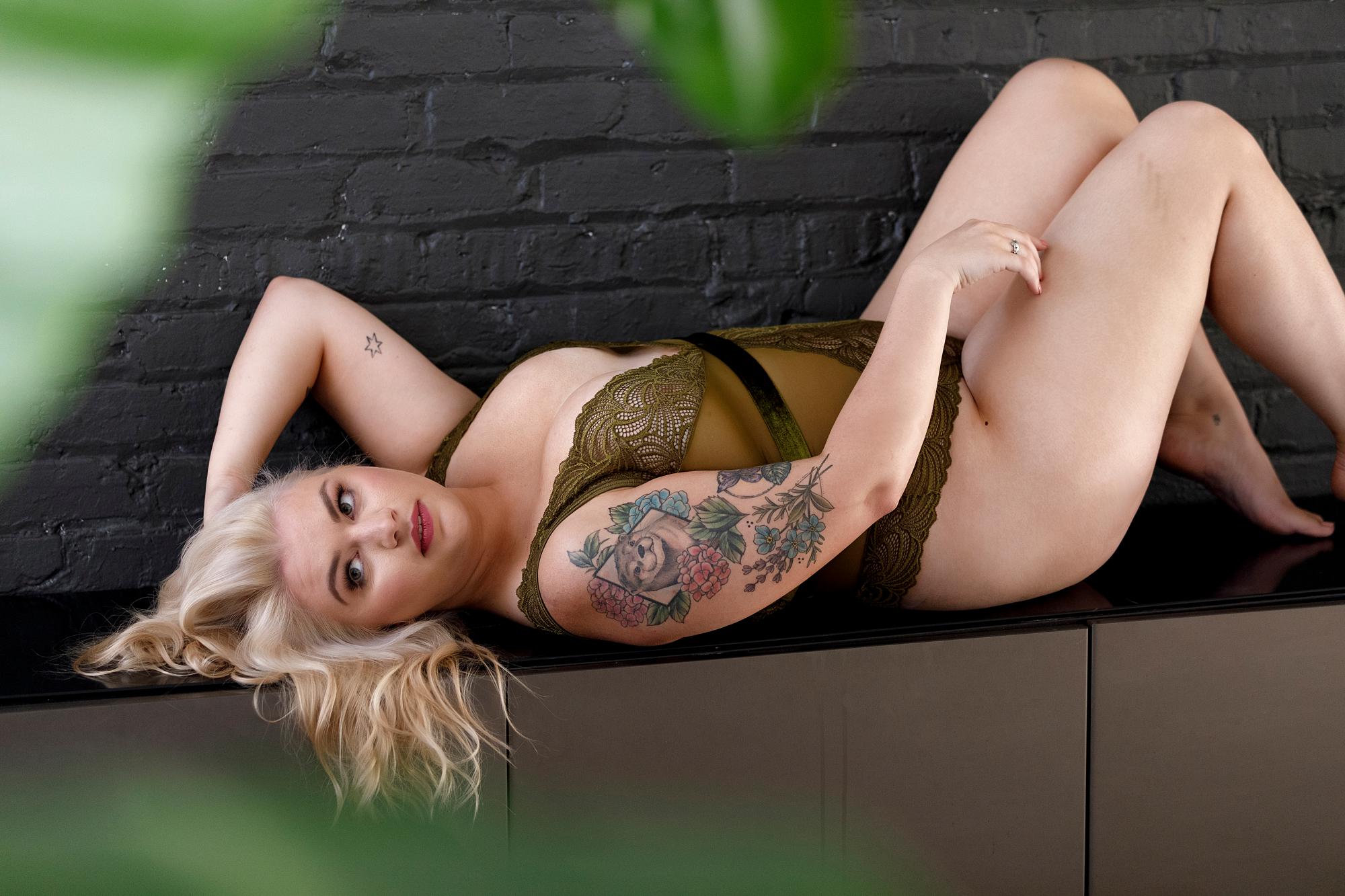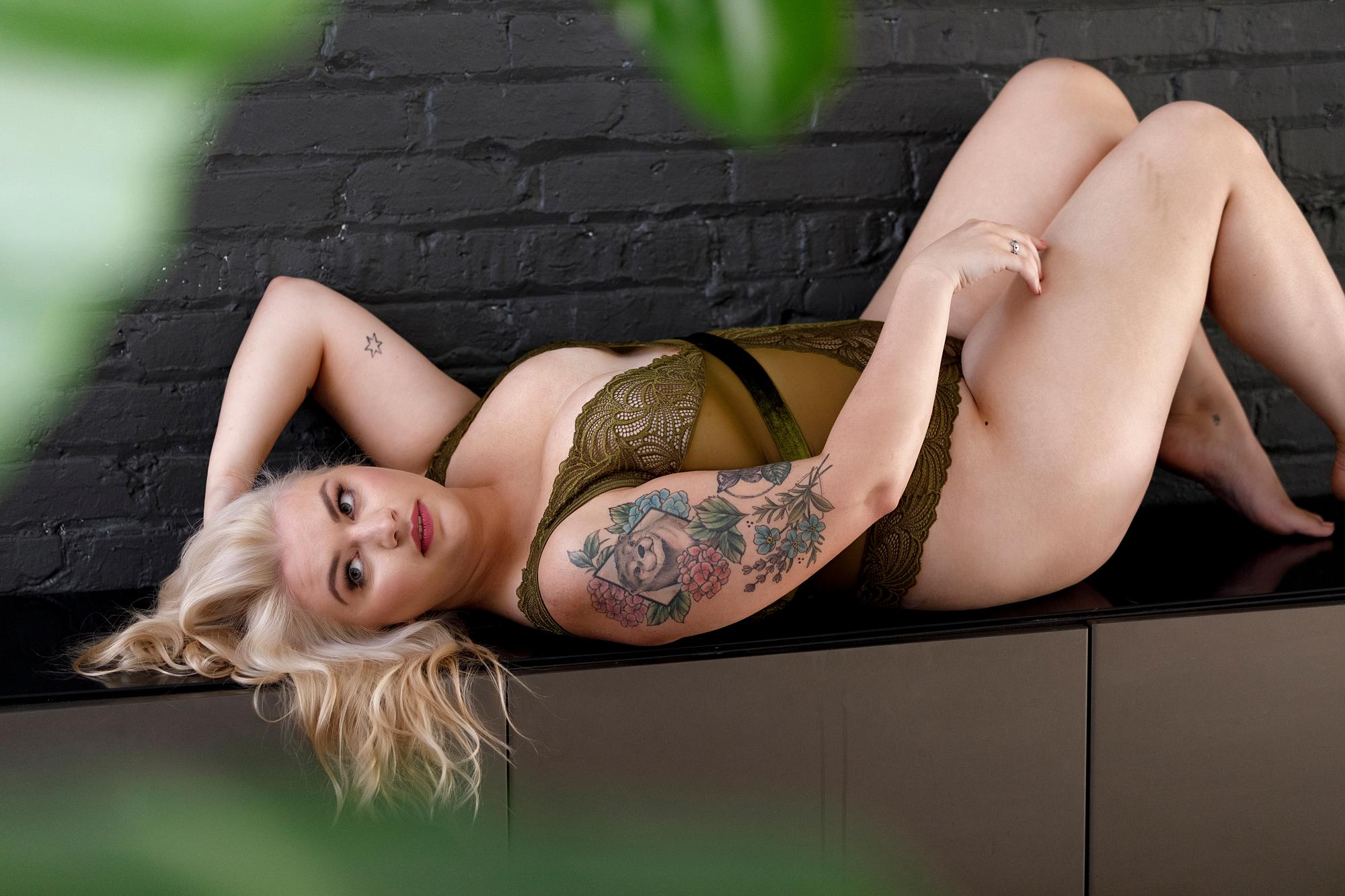 Here's the thing, everyone thinks they need to lose five or ten pounds before coming in. We promise you don't – you're perfect as you are. Sadly, many people don't believe that, but it's true. When having a boudoir shoot, one of the most important factors is a photographer who knows how to direct you into stunning poses that flatter you and highlight your best angles.
The right pose, along with a beautiful outfit and hair and makeup session, can go a long way in capturing the elegance and quality you desire. The best Chicago boudoir photographers understand what angles flatter different body types and can coach you there with ease.
It's true: there are a lot of wonderful Chicago boudoir photographers, but the true test of skill is a boudoir portfolio showing a broad range of women of all shapes, sizes, and styles looking fabulous – not just one body type. For some inspiration, check out one of our behind-the-scenes videos showing how we coach a beautiful pose.
A Honed Craft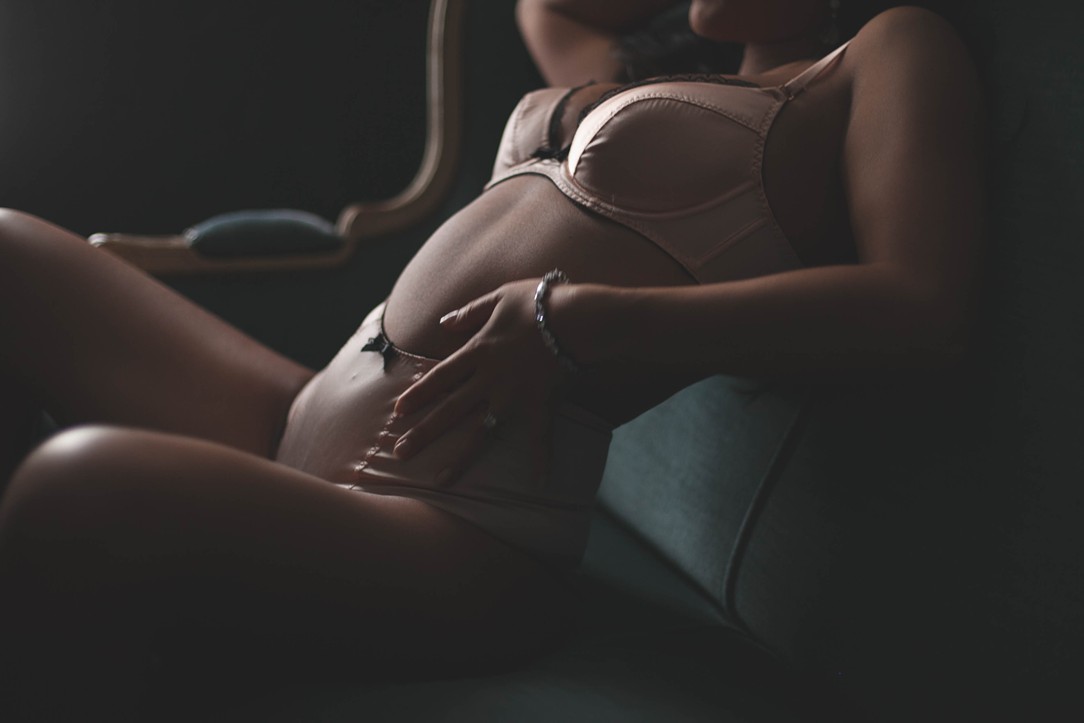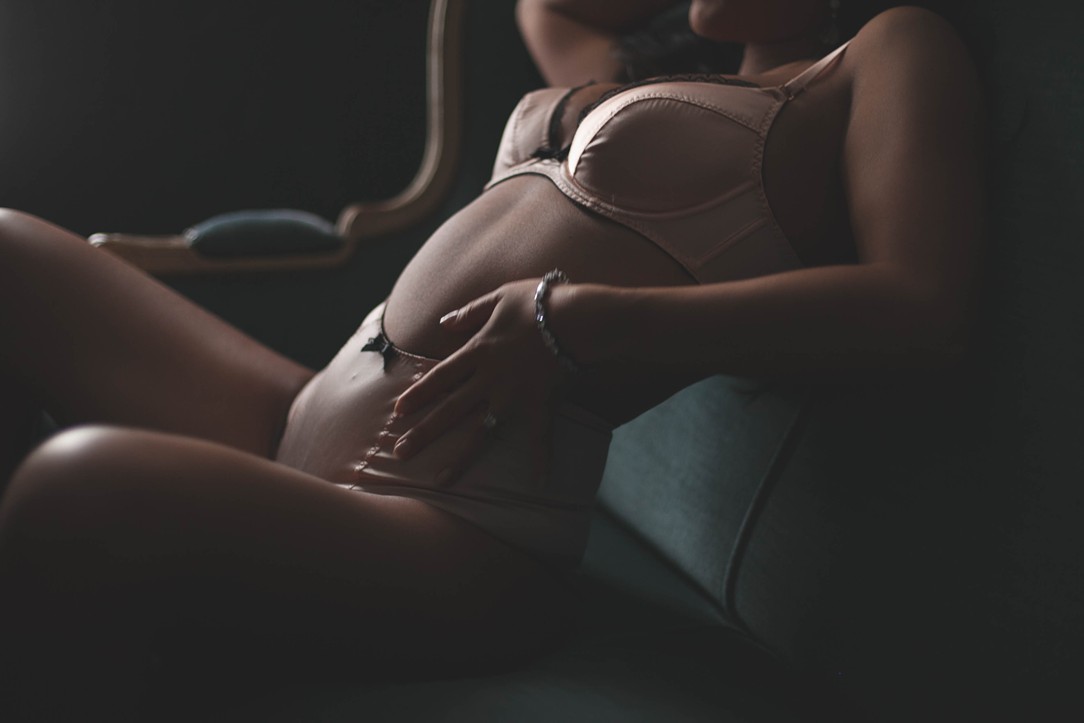 Come across any Chicago boudoir photographer, and you'll likely find someone with a high-end SLR camera, complex photo editing software, and other fancy accessories. Yet a great picture requires a lot more than just expensive gear. It takes experience and the right approach. It also takes an artistic flair that cannot be taught.
Simply put, it's not the equipment that makes the picture but the person behind the lens. Someone can spend all the money in the world on fancy gizmos, yet it is true knowledge of how light, lens choice, angles, and timing all go into what brings an image to life.
This applies to any photography project, although it is especially pertinent when it comes to boudoir photos. Experience and talent are key in making any woman look great – not to mention a healthy amount of EQ, which is particularly important when they're looking gorgeous in their lingerie!
Tastes Vary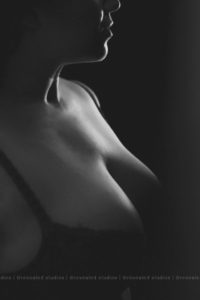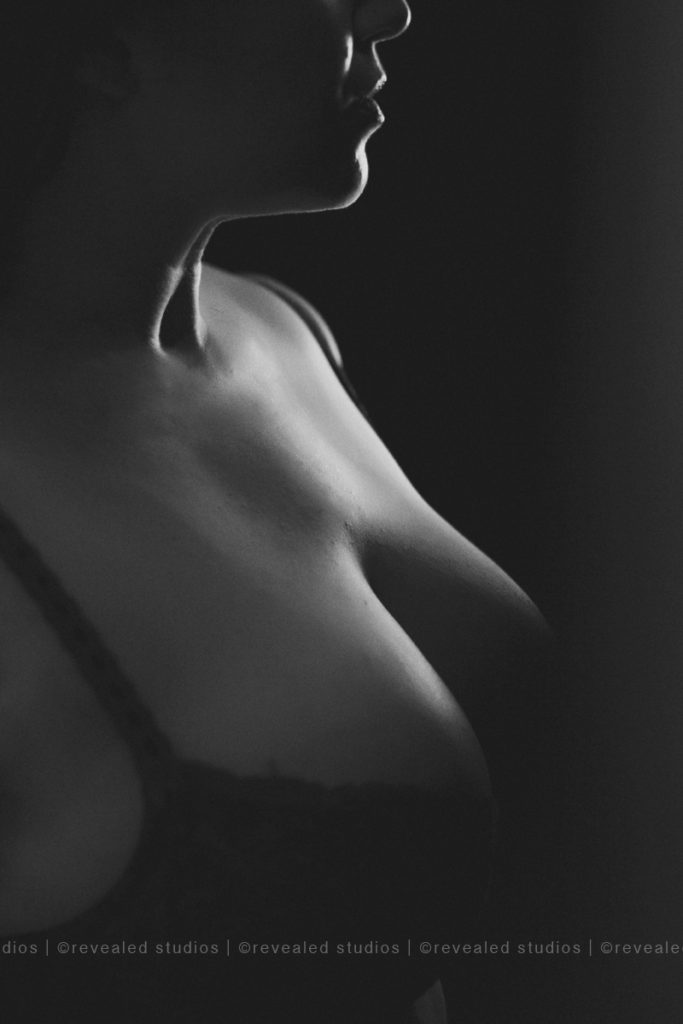 Chicago boudoir photography doesn't fit into a small, restricted box. There are many different approaches and styles that are used for photo shoots. If you want something traditional and classic, you can find someone to do the job. If luxury boudoir is more to your taste, no problem. There are even Chicago boudoir photographers available that will opt for an overt, even cartoonish take on sessions.
Selecting the right style for your tastes and preferences is obviously important. For us, boudoir photos that really bring out those "ooh…" and "awe…" reactions are those that wouldn't look out of place in a magazine. That's what we always aim to achieve for our clients at Revealed.
Whatever route you take, avoid settling for the obvious or cliché. Work that elevates has an artistry to it that, ultimately, leaves you feeling positive and empowered.
It's All About the Ambiance
Location is an element you should never overlook with a boudoir photoshoot. The setting can make all the difference to the quality and style of the photos. Typically, Chicago boudoir photographers will snap their shots in home studios, hotel rooms, or in front of storefronts. What's important to remember is that not all locations are created equal.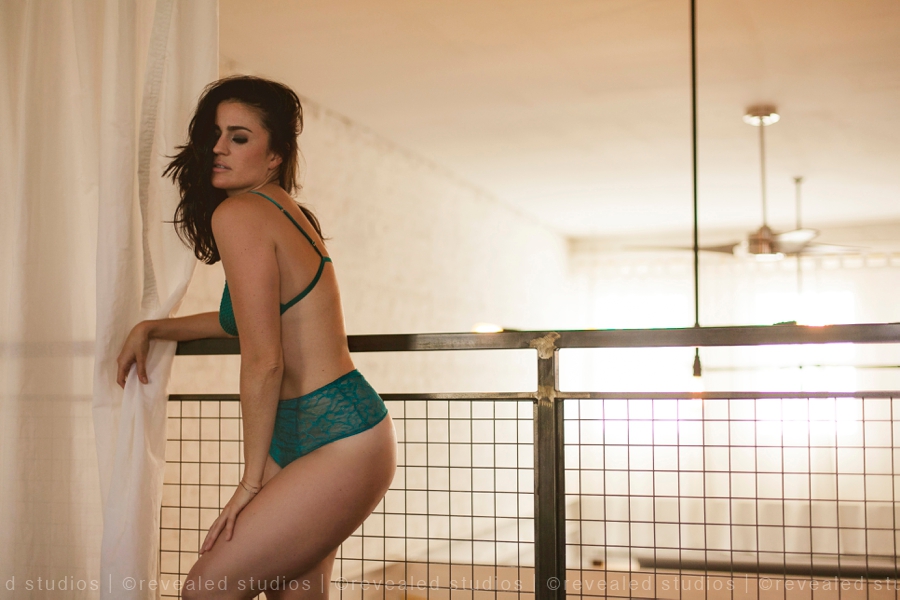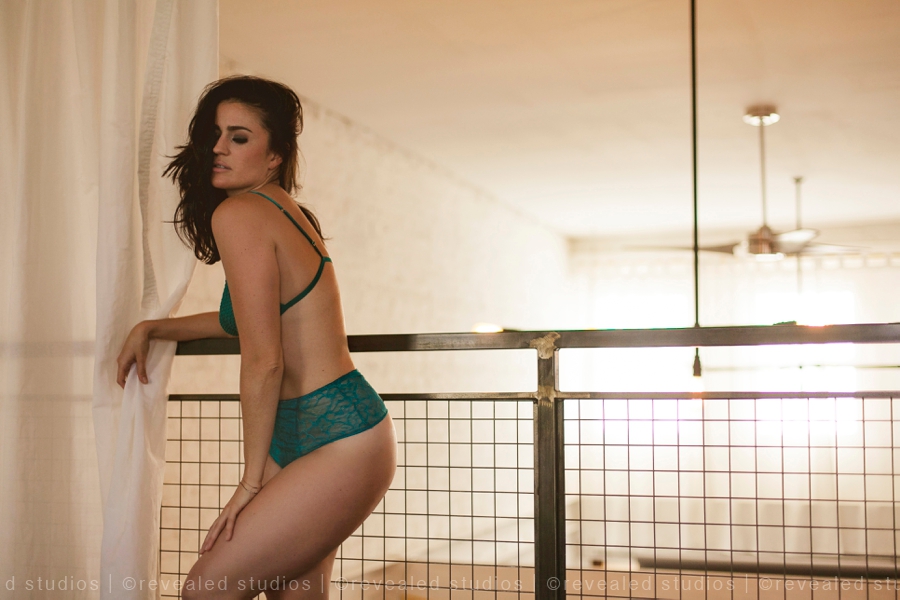 Location is important to consider if you're looking into a future boudoir session. It'll determine your photos' background and affect your overall experience. Whether virtually or in person, check a place out before booking a shoot and see if it matches your vibe. It's okay if you're not in a "boudoir studio," so long as you're in a safe, comforting space.
When we first started out, we worked out of hotel rooms and even our own homes. We did our absolute best to ensure the experience was still as professional as possible, no matter the location. However, reading a point when we could have our own studio space was a highlight of our career. It allowed us the ability to control the atmosphere and have full confidence in the setting.
Do you want more insider info? As one of the premier Chicago boudoir photographers, we have a lot to share! Sign up and receive 7 free tips to get the most out of your boudoir session.
You might also be interested in the following article: