All the pretty fine art things – Boudoir Photo Products
Ok, you've done your boudoir photography session, but what to do with the pictures? We offer luxurious fine art photo products, including premium boudoir albums, intimate image boxes, and custom-framed prints. These are all perfect as anniversary (the first year IS paper…), holiday, or groom gifts.
LUXURY FINE ART HEIRLOOM ALBUM
Custom-designed 10″ x 10″, 20-page album created with fine art archival ink and paper. Handbound with genuine Italian leather or European linens. Includes options to add additional spreads and upgrade to larger size.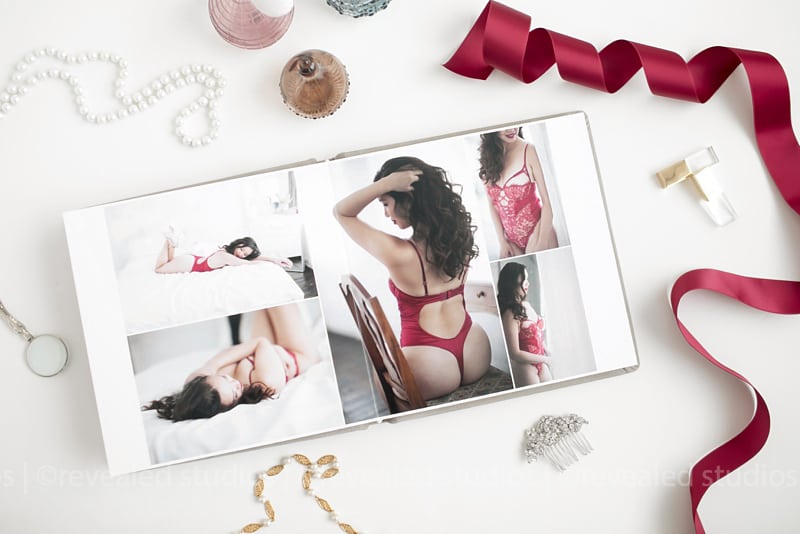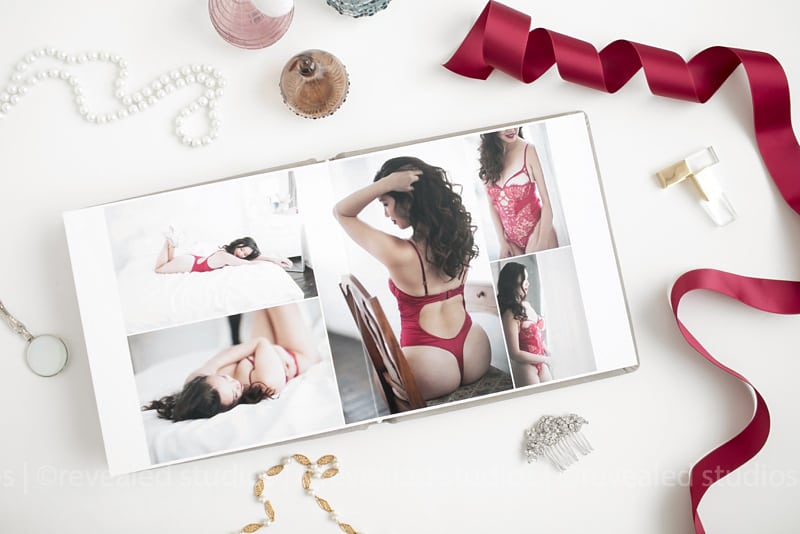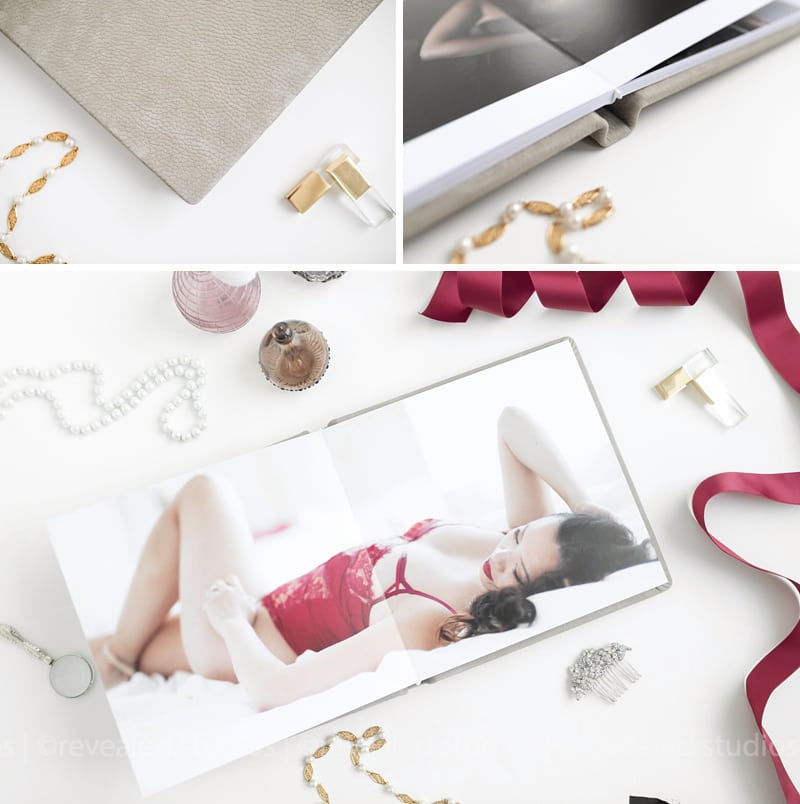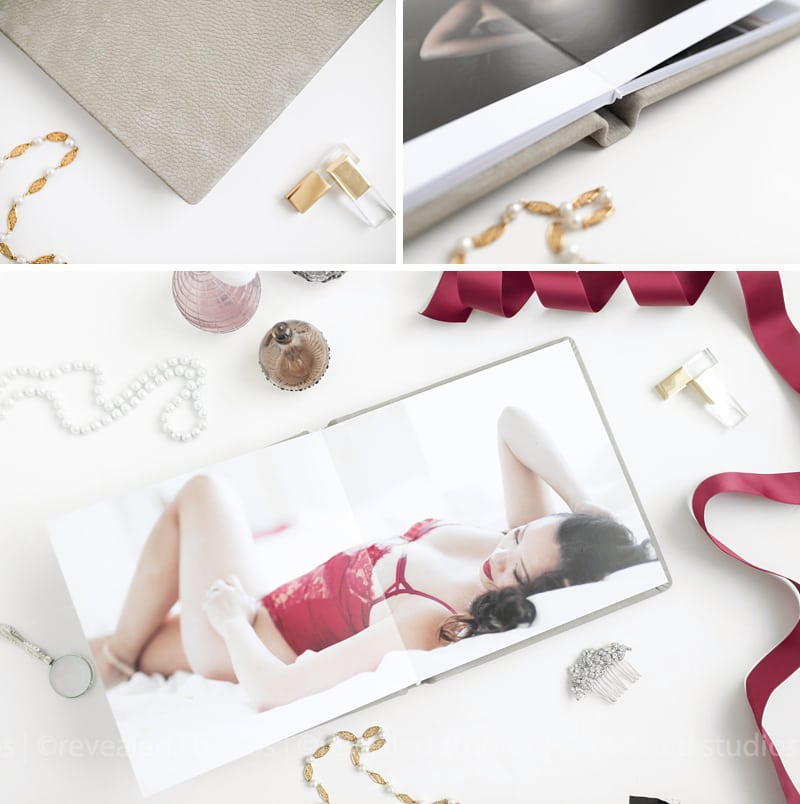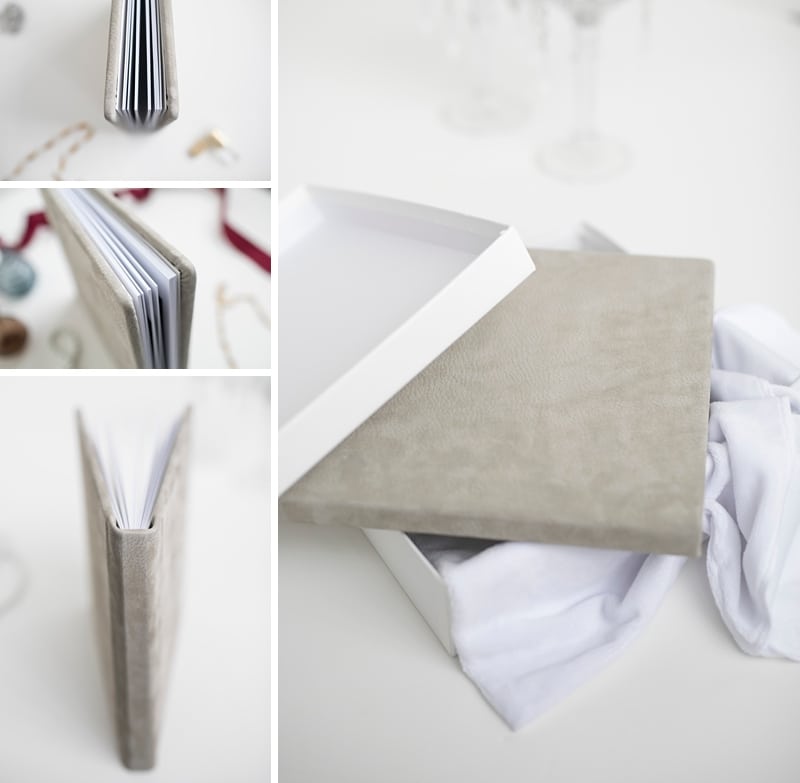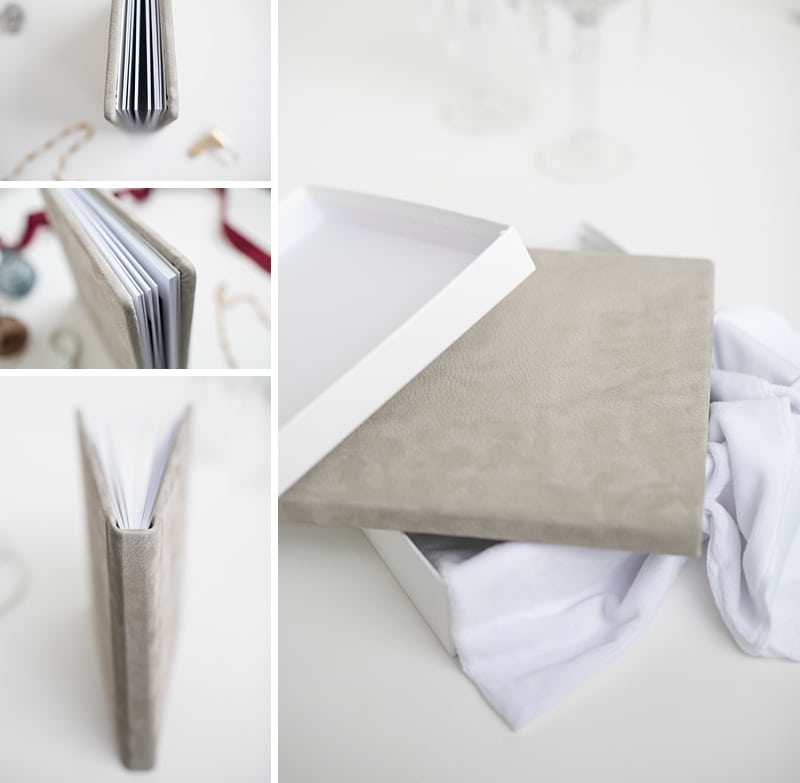 PREMIUM FINE ART ALBUM
Our 10″ x 10″, 20-page, fine art album includes up to 32 retouched files. Our boudoir photography images are custom designed into editorial-like spreads, which are then professionally printed and adhered to a matte board for longevity.  Finally, the fine art boudoir album is covered in your choice of fine silk or vegan leather. This is our most popular boudoir photography product but also perfect for any editorial style portrait session.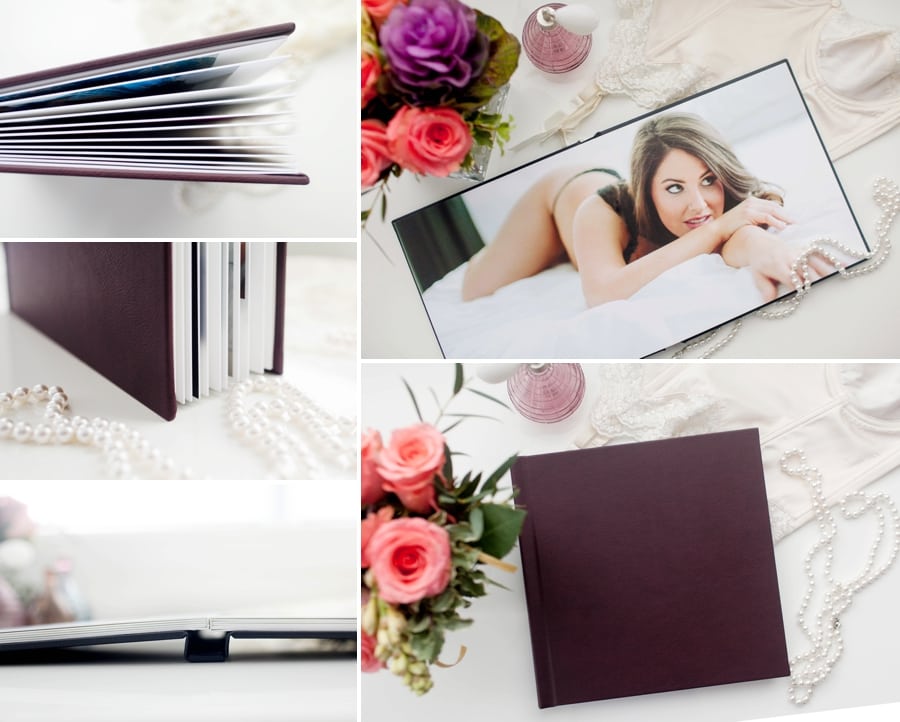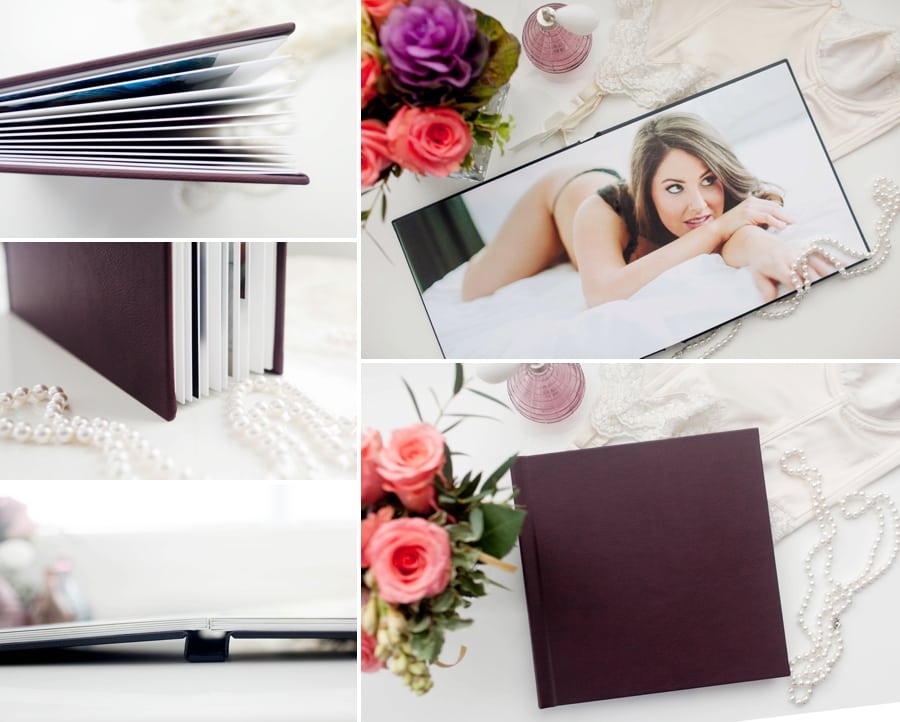 STANDARD FINE ART ALBUM
Similar to the premium album, this 10″ x 10″ fine art album is also custom designed with up to 32 images. Pages are thinner, unmounted, and divided by a split in the middle.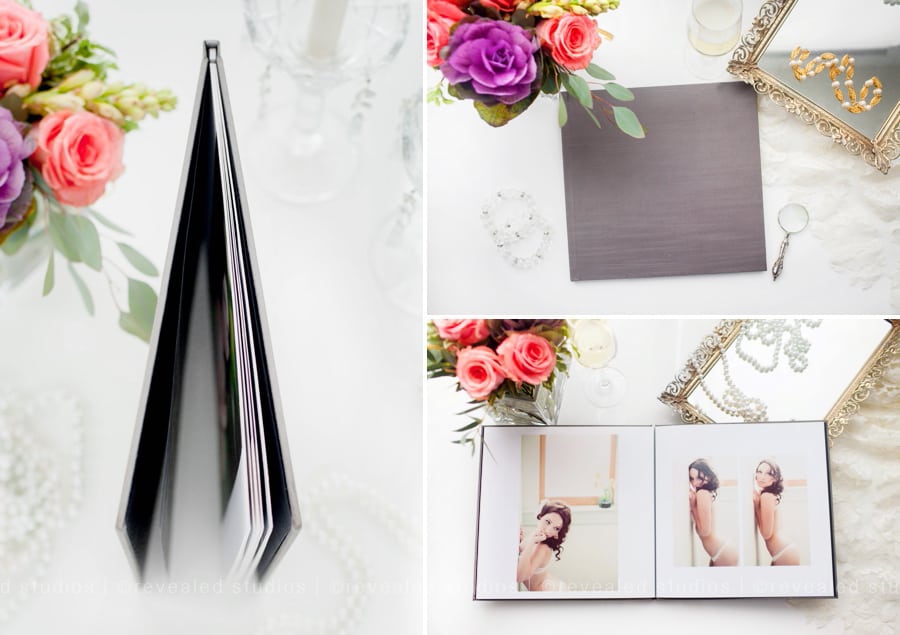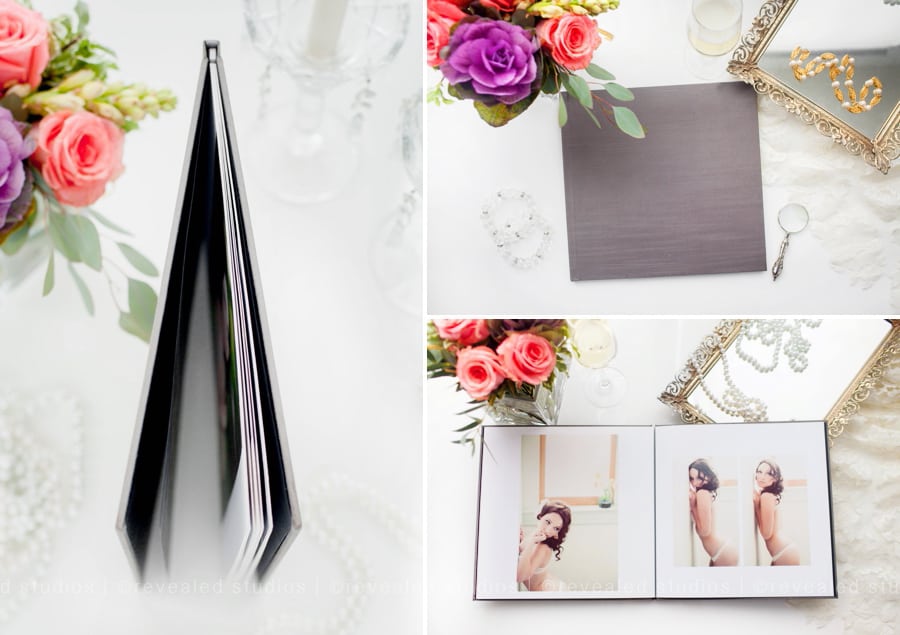 LUXURIOUS IMAGE BOXES
Your favorite boudoir images are nestled inside this beautiful, intimate image box covered with your choice of silk or vegan leather. We offer either 20 4 x 6s or 10 5 x 7s loose prints. It's great as a gift to be tucked away for private viewing or as a versatile gift where prints can be framed or slipped into your loved one's favorite book.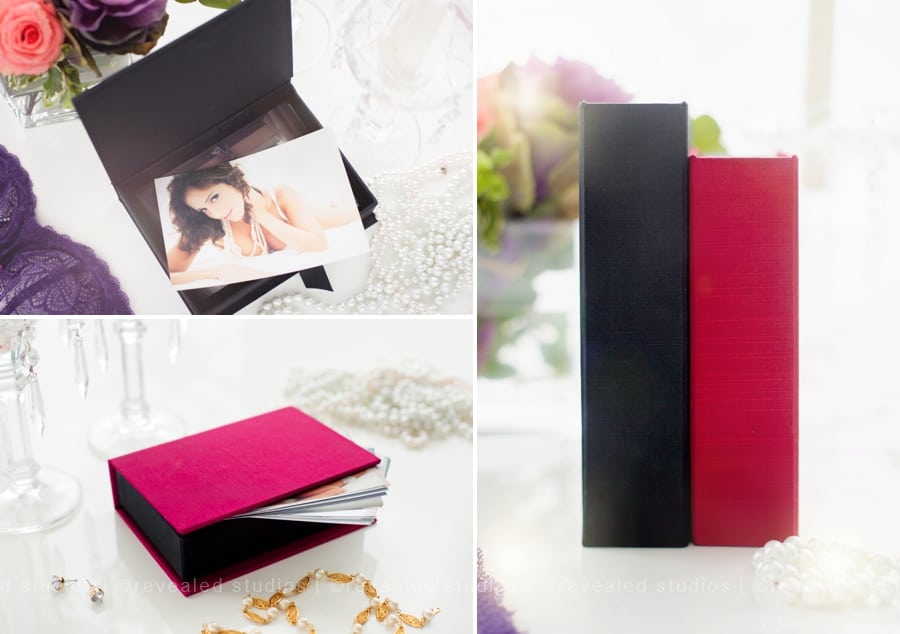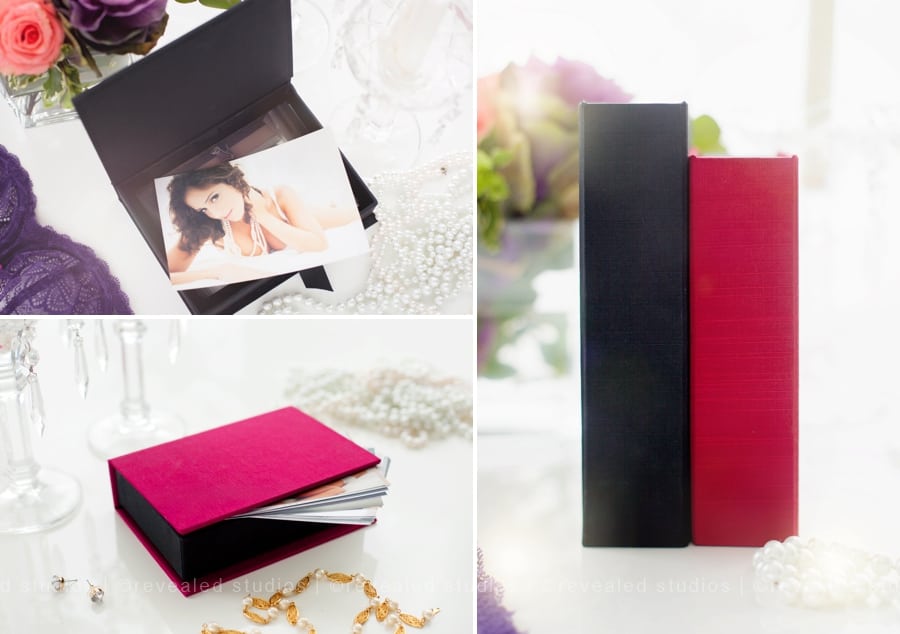 LOOSE AND FRAMED BOUDOIR PHOTOGRAPHY PRINTS
Experience yourself as fine art with a hand-framed enlargement or a gallery-style collection for your home. Nervous about displaying your images?  During your private image review, we walk you through exactly what boudoir photography pictures work best as wall art (often anonymous detail shots). We'll also advise where to showcase your images, be it the bedroom, bathroom, walk-in closet, or even living room.
CRYSTAL THUMB DRIVES
This gorgeous thumb drive is the perfect way to elegantly store your favorite boudoir photography images to ensure you have them for years to come.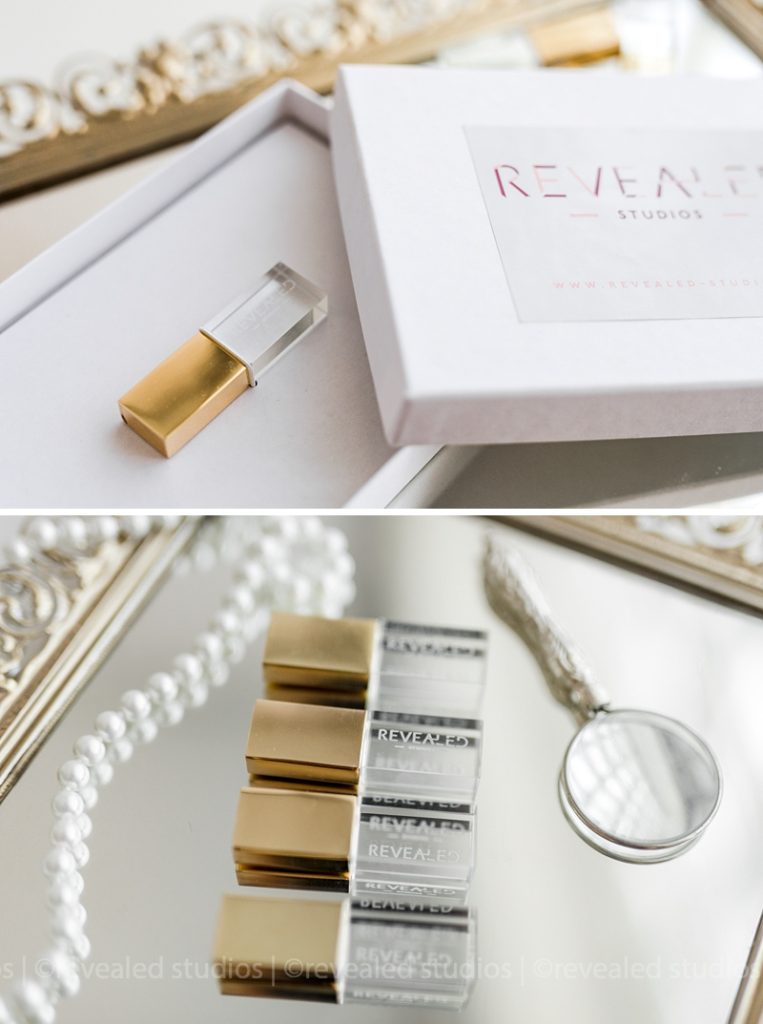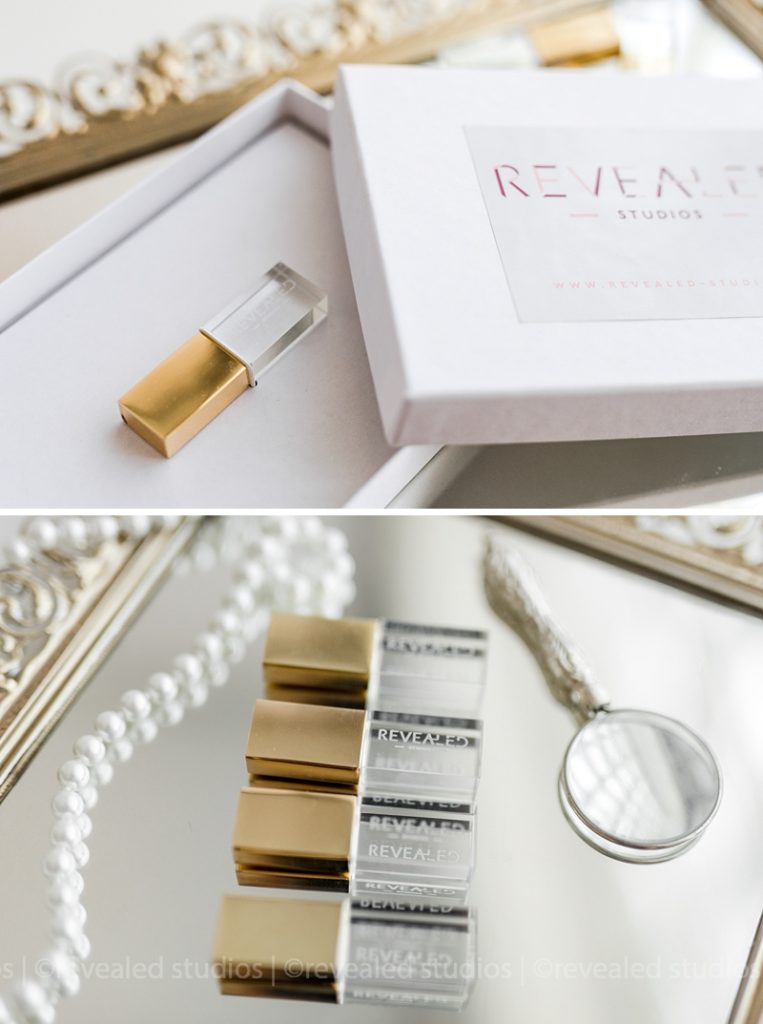 For ordering and pricing, please contact us.
Interested in learning more about our Revealed Studios boudoir photography sessions? Visit our different boudoir help guides and how-to references. Hope to hear from you soon.