Our Philosophy
At our boudoir studio, be pampered and feel transformed.
At Revealed, we're a boudoir studio where we put ourselves in the shoes of every client who walks through our door. We know how vulnerable it can feel to have your picture taken, especially if it's in your underwear. That's why our number priority is making you feel comfortable.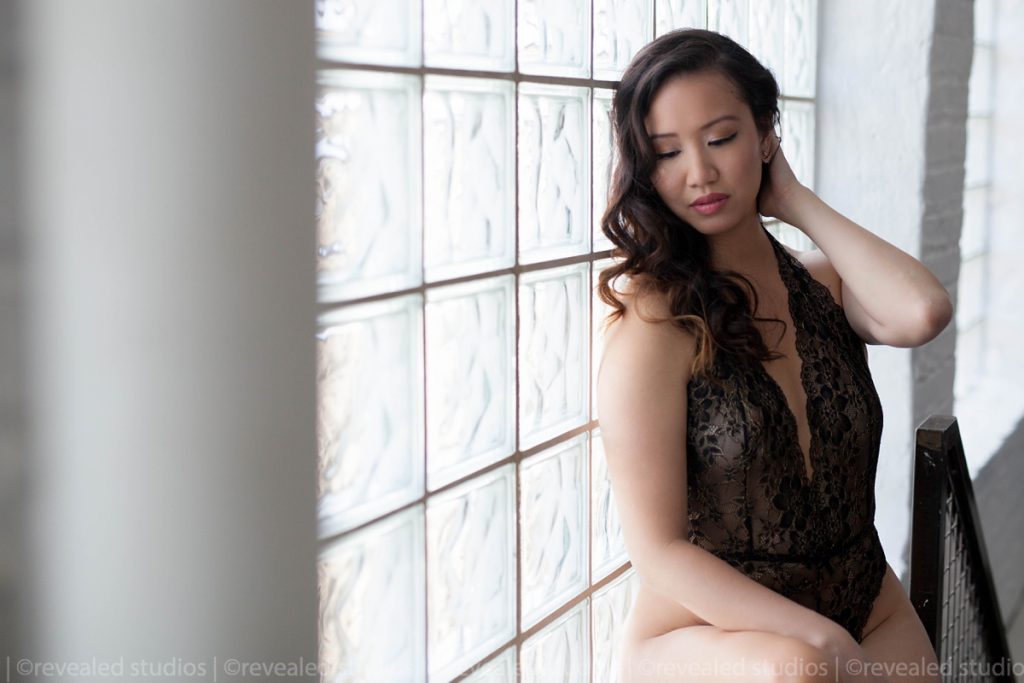 No body shaming here. Positive vibes abound.
We believe all women are beautiful no matter the shape, size, age, or disability. We're here to help you see yourself in the best possible light. Our studio is free of body shaming. We're all about keeping things positive. Here you can embrace your curves, your flaws, and even your sensual side without fear of embarrassment.
A boudoir shoot can be both healing and empowering.
Our services can be a unique form of therapy. Like jumping out of an airplane, boudoir photography takes courage and is a huge confidence booster. It's the perfect way to kick-start your path to self-love. While we emphasize a breathtaking final product, we feel the real value is in the experience.