Looking for some amazing boudoir style inspo?  Check out real client Ms. N's boudoir session.
Ms. N delighted us when she unpacked her bag to reveal a pair of high-waisted bottoms, a simple navy bodysuit with the right amount of side exposure, and super fun fur jacket among other gorgeous pieces.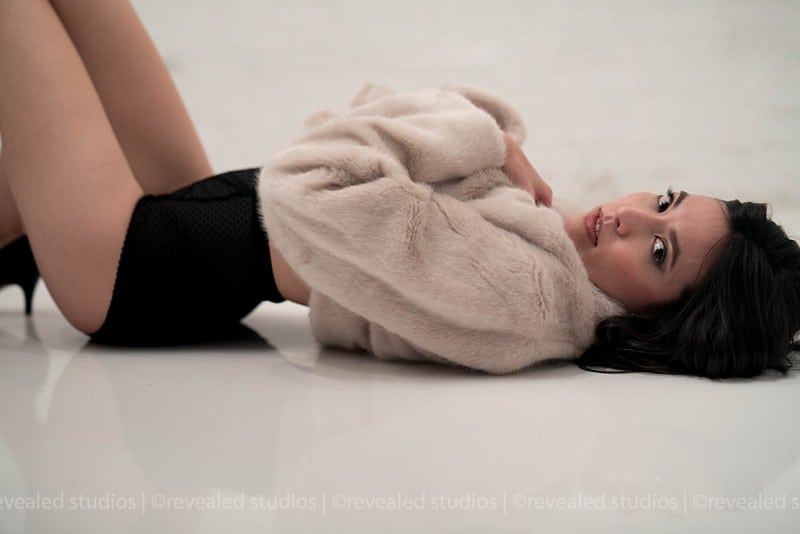 She was inspired by the seventies–wanting a bit of a throwback feel to her session. With an effortless beauty and understated demeanor, we kept the session pretty simple.  We stripped the white comforter from the bed and put the mattress on the floor in one scene.  In another, we turned the edison light bulb chandeliers on and set her loose against the railings of the loft after the sun had just set.
See all her photos for yourself, then for more inspiration, check out Ms. E's edgy style and Ms. J's vintage look.
Get the look: