After a recent divorce and cross country move, Ms. M reconnects with herself in an intimate boudoir photoshoot.
We immediately felt a click with Ms. M when on the morning of her boudoir photoshoot.  She said things like, "I want the pictures to feel…" and talked about scenes versus poses and vibes versus looks.  She was all about embodying a woman connecting with an intimate side of herself.  Basically she spoke our language.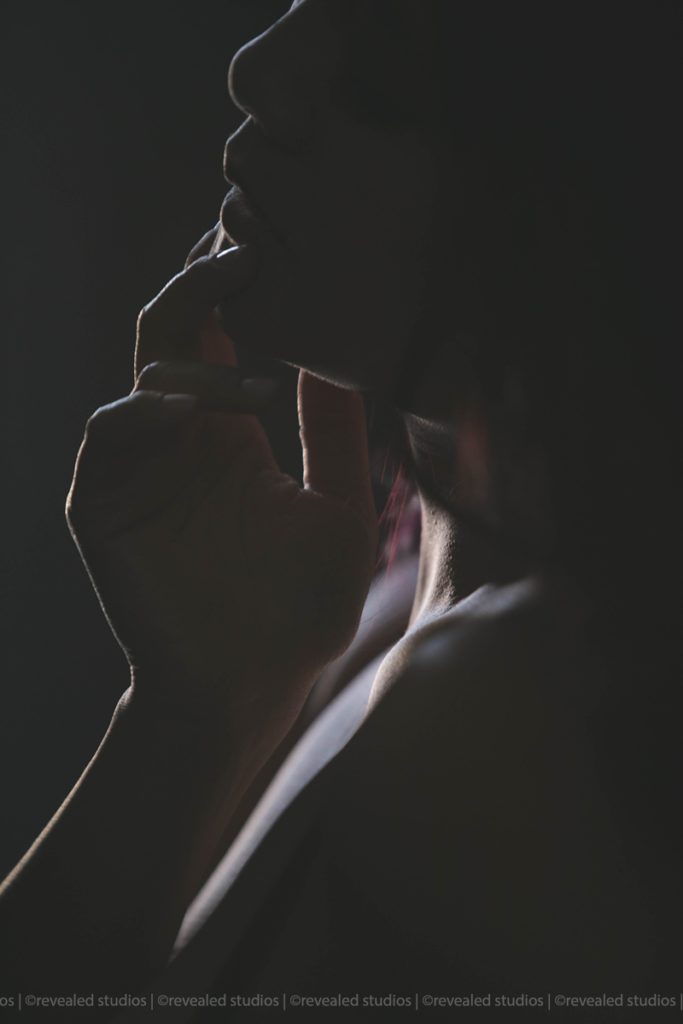 We eagerly embraced her vision, queuing into the energy she radiated.   Rather than offering detailed steps like, "put your hand here and slowly raise the sides of your mouth for a half smile," we took a more cinematic approach, coaching her more on a mindset instead.
It's inspiring and invigorating to see someone lean into the experience so much. We also loved that she started her session with a non-traditional wardrobe piece–a simple black dress.  It just goes to show alluring a woman can be while still completely dressed.  If you love the look as much as us, check out here and here for to get your hands on your own LBD.