Ideas and tips for creating incredible birthday boudoir photos
For most of us, celebrating big on a birthday doesn't really happen unless you're hitting a certain decade. But, even if it's not a big milestone number, every year around the sun is an occasion to celebrate. Your life, your very existence is a reason to celebrate! So, Instead of adding another candle to your cake, why not try something special and out of the norm? A birthday boudoir photoshoot doesn't just result in amazing keepsakes to have for years to come, but you'll also have an incredible, confidence-boosting experience.
But first…why you should do a birthday boudoir photoshoot?
Maybe you're thinking to yourself "Ok, but really, a birthday boudoir photoshoot? Isn't that a little self-indulgent?" or "I could never do that!" Here's the thing, you can and you should! If there's anything the last few years have shown us after the lockdown from a global pandemic and a devastating war in Ukraine, it's that nothing is guaranteed. After the collective trauma we've all gone through, we owe it to ourselves to live our fullest lives. I recently came across a quote that I think really sums it up well "Love your f*cking life. Take pictures of everything. Tell people you love them. Talk to random strangers. Do things you're scared to do.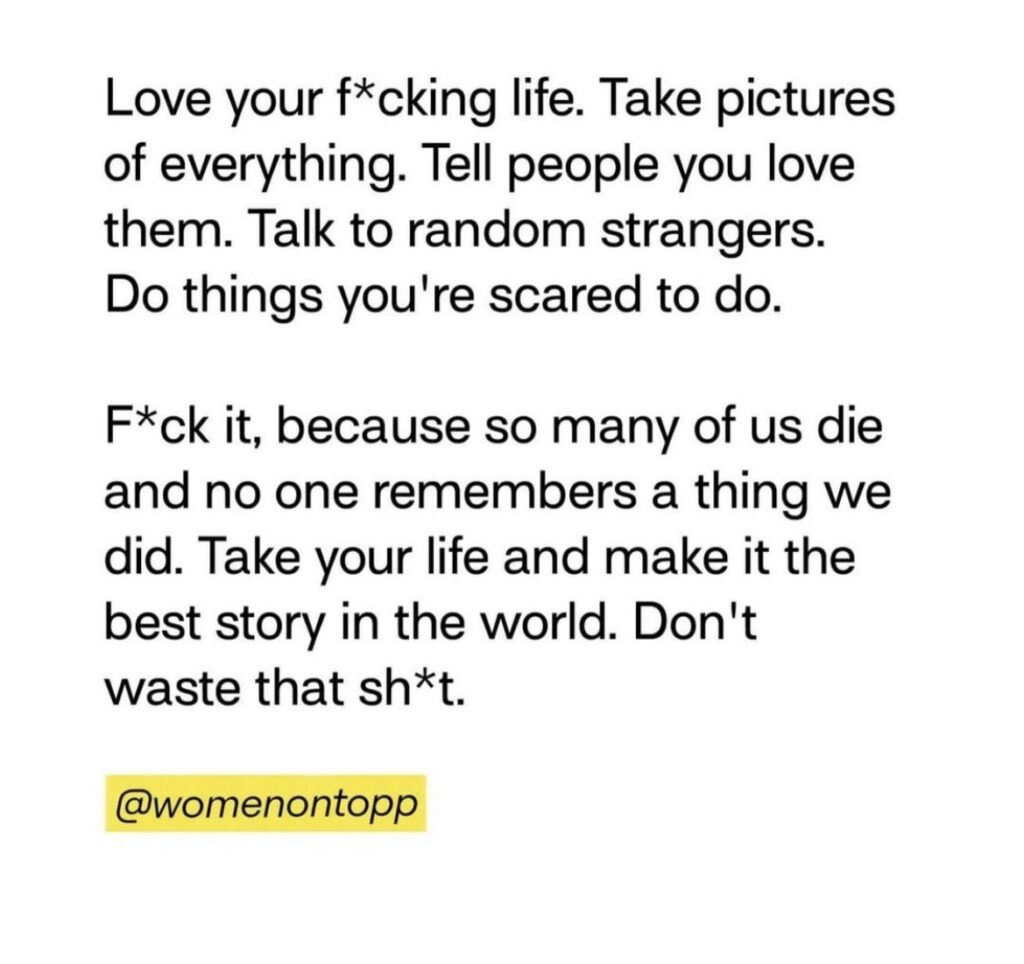 F*ck it, because so many of us die and no one remembers a thing we did. Take your life and make it the best story in the world. Don't waste that sh*t" – Mel Robbins

Doing a boudoir photo shoot is not an everyday sort of way of spending your birthday. It might feel a bit self-indulgent because it IS! That's kinda the point! Indulge in yourself. Relish this one life of yours by doing something that forces you out of your comfort zone and into a space of honors your very existence. The very fact that you're making the commitment to do something that takes time, cost a little more money than you might spend on yourself normally, and scares the sh*t out of you collectively makes the experience so very valuable. 
What do people wear for birthday boudoir photos?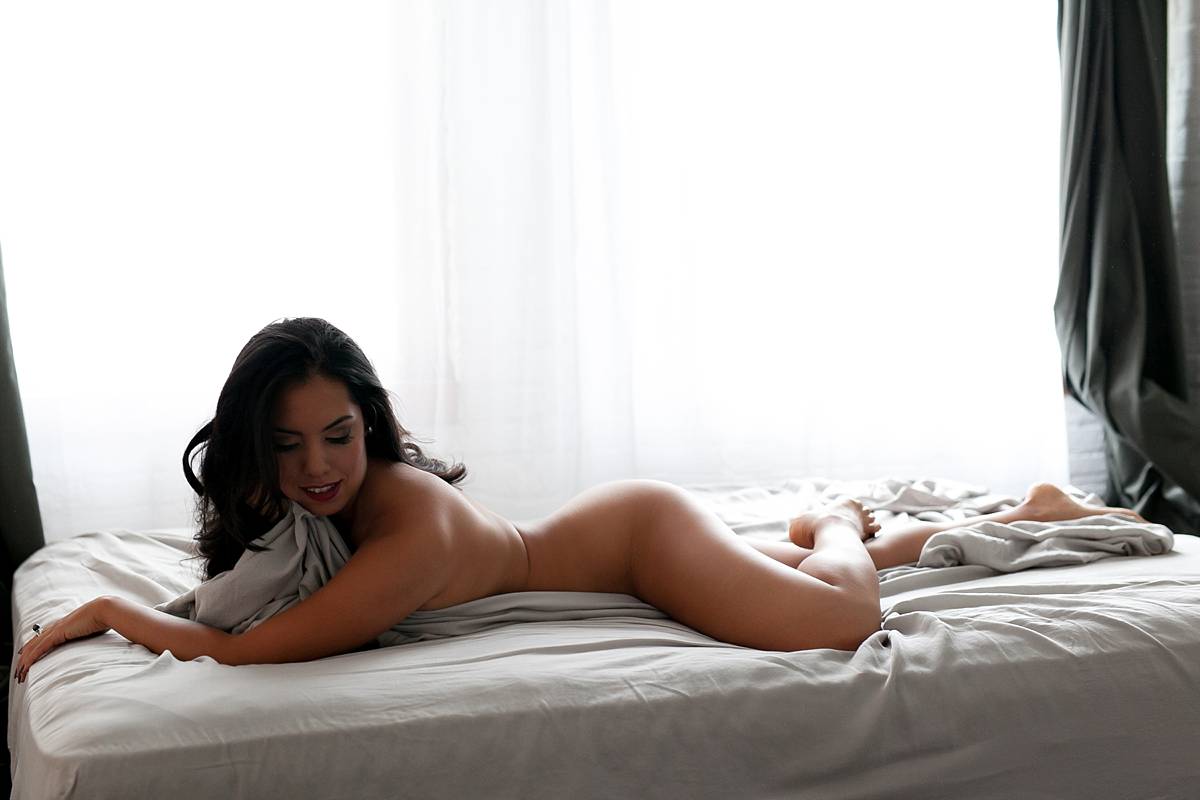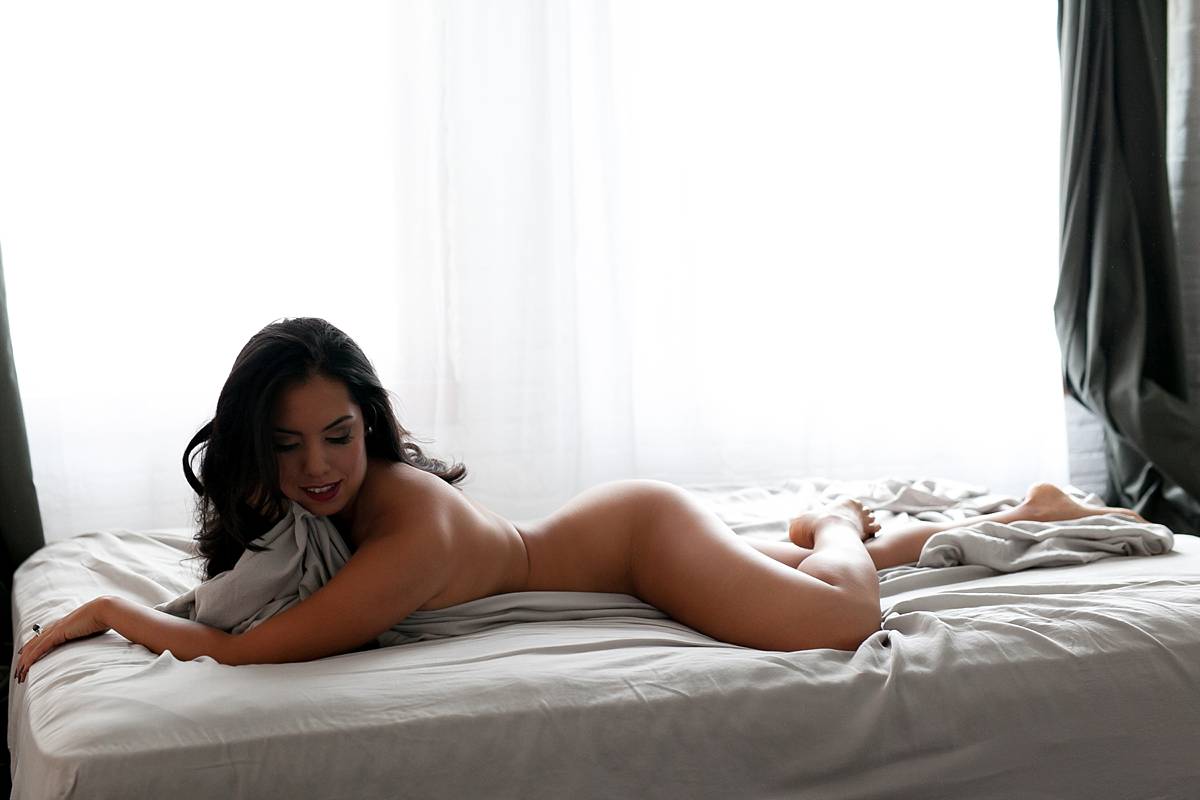 Their birthday suits, of course 😉 Just kidding, sort of…I mean, some people do, and we're here for it, but don't worry, you don't have to be naked unless you want to! Which many people do, but often in an implied sort of way. We're all about creating tasteful, timeless imagery that you'll feel so good about you might even hang it on your own walls.
Besides nothing, though, we see clients come in with anything from a classic bra and undies to elaborate linger sets with straps and hooks and all sorts of fun accents. This is YOUR photo shoot, so let what you wear reflect your taste. We've seen clients bring in all black, all pink, all white. Some feel best in sportswear, others want to go ultra-femme with lace and jewels. For inspiration, check out these other posts and visit our Instagram highlights, where you'll find links to our favorite places to shop for a boudoir photoshoot. 
Let's talk props

While unnecessary, props can be super fun for a boudoir session. We've seen plenty of props over the years, but one of our very favorites for a birthday session can be made from your pantry–cupcakes of course! They're not only charming and photogenic but there's something a little teasing about eating the frosting off your fingers. Because how CAN you take yourself too seriously when you're taking a big old bite of a cupcake? 
Some other ideas boudoir prop ideas include:
handcuffs

mask
beverage of your choice-whisky, champagne, etc…

books
pearls
glasses
apron


robe
riding crop
choker necklace
button-down shirt
cropped shirt
knee-high socks
paint brush/something relating to your hobby
leather or jean jacket
Wrist straps
Headband
Fur
How about makeup? 
You are in good hands. We have a team of incredibly talented artists who will give you the full works, from hydrating primers to natural, flirty flash lashes. Their application is beauty enhancing, so don't worry, you'll still look like yourself, just your best self. If you have any special requests, you can let them know beforehand and they'll adjust their technique just for you. 
What are some commonly asked questions and how should I prep? 
You can check out our dedicated FAQ page f or all your answers, but before your session, we also offer a phone consultation to talk you through the entire process. But the most important thing to know is that you'll get full guidance through your photo shoot. Just like fitness instructors or movie directors, we'll provide lots of cues to help you flow through all the poses and create jaw-dropping photos as a result. 
For prep, after you book with us, our style/prep guide will give you tips on everything from beauty appointments to consider booking before your session to advice for looking and feeling your best on the day of your photoshoot. 
Wanna see more? Check out this birthday boudoir session.  We'd also love to connect on social media. Follow us on Instagram and Facebook.