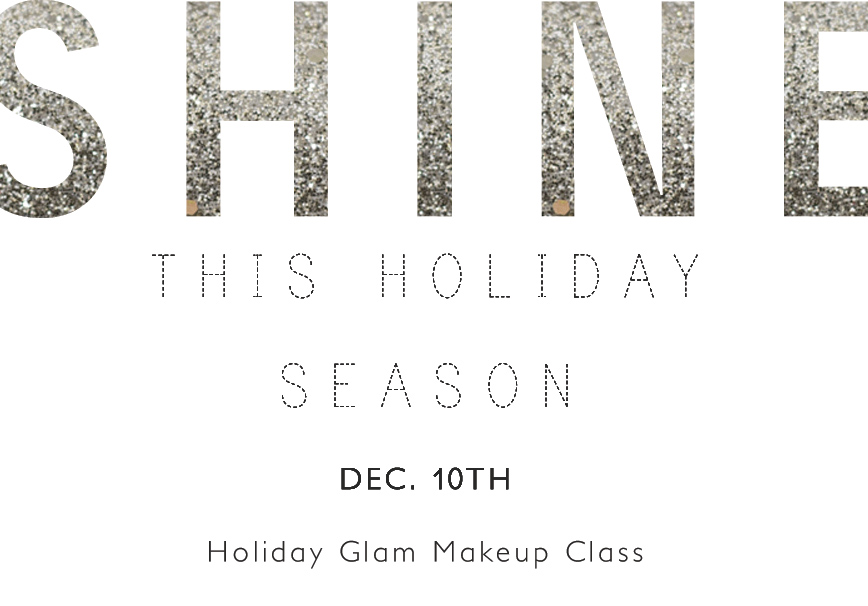 Holiday Glam Makeup Class.
Our first makeup class "Natural Glow," was a huge hit.  I'm around our makeup artists every week during shoots, and even I learned so many new tricks!  Having direct access to the artists and a clear step-by-step process to follow was so helpful.
Stand out at this year's holiday party…
If you missed the first class, don't worry, next week on Dec. 10th from 6:30-8:30 p.m. we'll host a Holiday Glam Makeup Class.  Participants will learn how to create a stand out look for this holiday season.  If you're anything like me, each time I try a red lip, I wind up with half of it smeared on my chin.  This class will help you perfect the bold application as well as a gorgeous winged liner, all topped off with a little sparkle to really dazzle.
One-on-one teaching to help you master the techniques.
The best thing about this intimate class is having direct access to the experts. Our instructors will not only demonstrate the techniques live in front of the audience, but will happily answer all your questions too.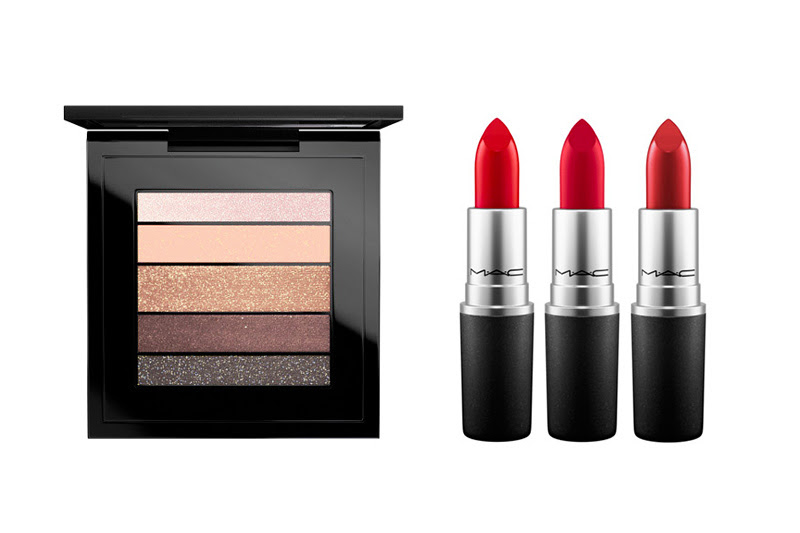 Spots are limited, get your ticket today.
Secure your spot today by emailing [email protected].  General Admission includes the lesson, complimentary champagne and wine, snacks, and a goodie bag for $35.  VIP tickets are $85, and come with bonus full size MAC red lipstick custom selected for your coloring and the Veluxe PearlFusion Shadow Palette (a $60 value).
For amateurs and product lovers alike.
Feel clueless about what to do to change up your every day makeup routine or love playing with new techniques.  This class is perfect for both types!  It's a laid back evening of girly fun and learning.  You may even make a new friend or two!