The many reasons why a 30th birthday boudoir photoshoot is a perfect way to celebrate 
For many women, entering their thirties is a big deal.  Your twenties are often marred with questionable decisions and growing pains. Your teen years are angst-filled and confusing. But your thirties are when you feel like you're finally getting your footing. A 30th birthday boudoir photoshoot is a great way to celebrate feeling better than ever before in your own skin. 

Boudoir photography isn't just sexy photos, the experience is an act of self-love
Tracee, the subject in these photos, did just that by entering her third decade with a boudoir photo session.
"I've wanted to do this shoot for years, and the moment I let go of my 20s, I felt READY. It was a birthday present to myself."
Tracee's words speak to how boudoir sessions can be a form of self self-love. Your session is a gesture that embraces who you are mind, body, and spirit. While it can feel like you're taking a scary step forward, that first step is one of the most impactful parts of the process. Most women come in with shaky hands or a flutter in their belly. It's not every day you greet a new person and then stand in front of them an hour later in your underwear. We get it! But, in taking that brave step of showing up despite those fears, you're saying to yourself "I'm worthy of these pictures. I'm worthy of this investment, and I'm excited to see what happens." 
We understand that can be easier said than done. Which is what we're here for!  We will support you the whole time–"yes, and" you. It's our mission to give you the ultimate confidence-boosting experience. 
The other benefits of a 30th birthday boudoir photoshoot 
Emotional benefits aside, there are so many other reasons why a boudoir session is such a great way to celebrate your 30th birthday. Ummm, like for one, it's super fun. You get to get all dressed up in pretty little things, get your hair and makeup professionally done, then roll around for a few hours leaning into your unbridled self. I know that probably sounds a little terrifying, at least the part about rolling around while also having your photos taken, but we've got you on that end. We'll coach you through every step of the process, just like a fitness instructor guides and even pushes you a little out of your everyday comfort zone. When you show up for yourself and engage in the creative process, don't be surprised if you find yourself inspired by your movements, the space, and the feeling of letting go.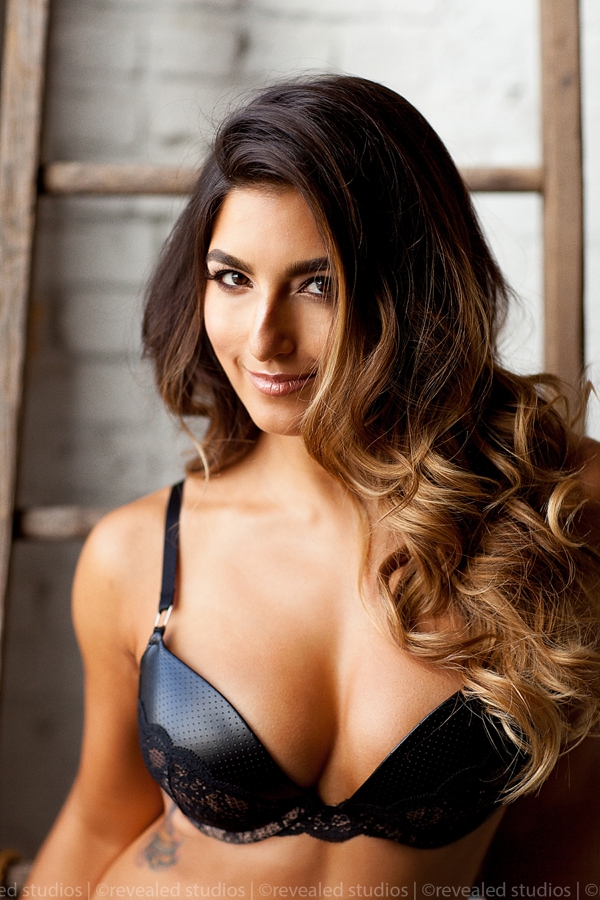 Inside almost everyone is a part of us that enjoys a little fantasy, having an excuse to dress up and get a little playful. As we get older, opportunities to get all glammed up become few and far between. Doing a boudoir session is a great excuse to indulge that side of yourself. It's exciting to shop for and wear things you probably don't have on a regular basis. Each photoshoot includes a minimum of three outfits, each that should speak to your unique taste and comfort. For some, that means lace and straps–the works, for others, it's might be more toned down, like the classic Calvin Klein cotton bra and underwear set, and for others, it could be a cosplay getup. Whatever feels good to you, we support it! Choosing pieces that you feel amazing in is part of the transformative power of the experience. 
Where to start on your boudoir outfits
Some of our clients aren't sure where to start, if that's you, don't worry! We are here to help. We offer a style guide with basic tips on our favorite go-to stores for boudoir lingerie in a range of price points. There are also suggestions on which pieces are most flattering for different body types and shoes that look amazing on everyone! 
How about boudoir hair and makeup? 
You also get the work when it comes to boudoir hair and makeup. This isn't your high school prom kinda makeup. We work with Chicago's top makeup artists. These amazing ladies will make sure you're flawless for the camera while still ensuring you still look like yourself! We're all about taste here at Revealed–tasteful makeup and tasteful imagery. Our team of artists focuses on a timeless, beauty-enhancing application while still considering your particular requests.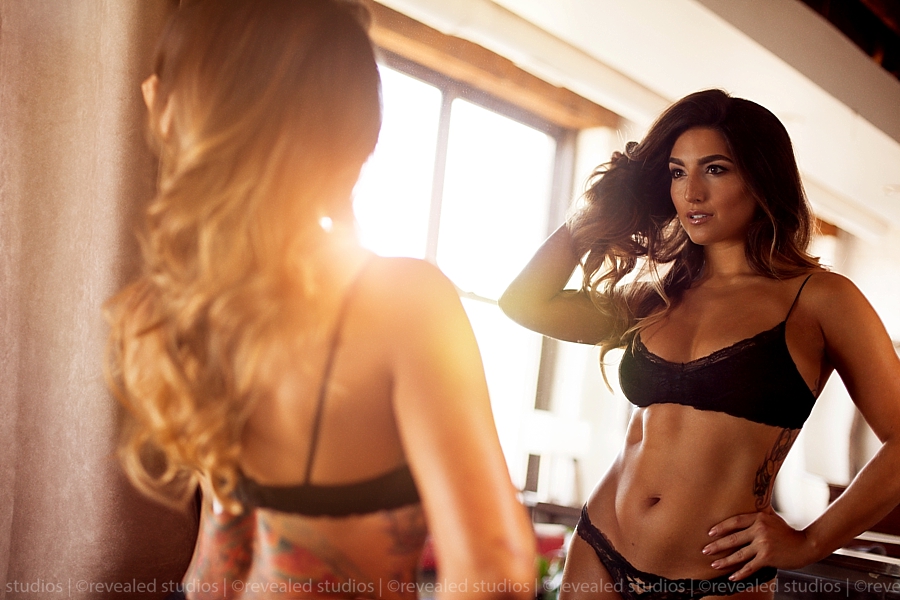 While getting glammed up can be an instant shot of confidence, the long-term effects come from the overall experience itself. From the moment you inquire, your commitment is an act that has benefits long after the session is over. What better time to do something like this than when entering a new decade? This is your chance to quiet your inner critic, and instead recognize how far you've come. 
Tracee's Advice to her 20-something self
When we asked Tracee if she could tell her 20-year-old self anything, what it would be, she replied: "First, no one really knows what the hell they are doing. Fake it till you make it. Second, try to focus on the positive. Don't stare at the part of your body you want to change in the mirror, focus on those parts you LOVE."
We hope all these reasons show the pros far outway the cons of a 30th boudoir photoshoot. Oh, and one more thing, make sure to plan a night out after. You're gonna be feeling yourself!