WHAT TO KNOW BEFORE CHOOSING A BOUDOIR PHOTOGRAPHER
Finding the right boudoir photographer is a lot like finding a good OBGYN.  Both are specialists in their field and BOTH will be seeing you in your underwear.  The whole being semi-naked in front of a stranger is reason enough to do your homework (not to mention the end result!) As with an OBGYN, you want to know your photographer has plenty of experience, your best interests in mind, and (this next one is crucial for people not used to being photographed) a good "bedside manner."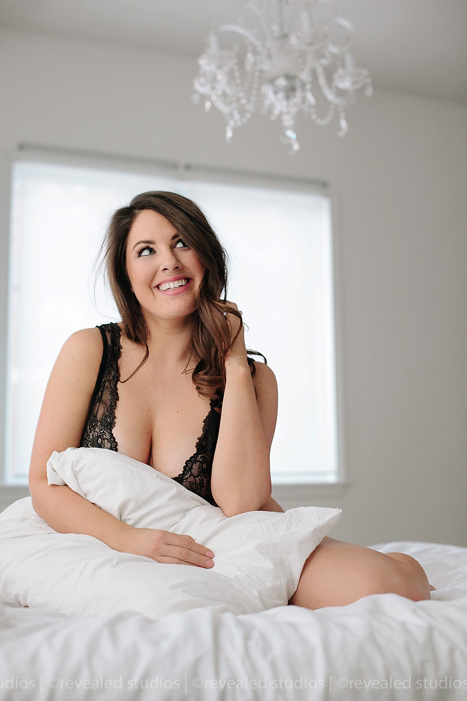 Knowing where to start your research and what to look for can be overwhelming, especially when there's so much information on the internet. To help you avoid decision regret, we've determined the three most important things to consider when choosing a boudoir photographer:
Read their Reviews

 Start first by seeing what others say are saying.  A confident boudoir studio should proudly share testimonials on its website under its reviews section (often called "testimonials" or "raves"). There, you can read stories from real clients and get a sense of the atmosphere, philosophy, and shooting style of the studio.
Yelp or other online review services is another great resource. We're thrilled to be Chicago's #1 on ranked boudoir studio on Yelp.

Review their Work

What does their portfolio look like?  Take time to go through a variety of shoot examples. Does your taste align with their style?  Are they shooting in only one scenario (such as natural lighting) or is there variety to their work showing a range of skills?
Check out their blog! This is a great way to get to know a photographer's work AND personality.  You can really learn a lot through a blog. It's where they show a range of images from one shoot, rather than just the BEST image in their portfolio.

Click their Bio

Visit their 'About' section to learn background information.  What makes their heart go pitter-patter?
Tip to the wise:  a phone interview is even better.  It all goes back to bedside manner.  Call up the studio to get a feel for the company's vibe. Talk with the studio manager or photographer when available.  You can really get a sense about someone just from hearing their manner on the phone (we all know people who are super suave in print, but awkward in person and vice versa.)
Also, word to the wise, if you're working with a studio with more than one photographer, make sure you ask who will be taking care of you. Ask specifically to see their work and bio information so you're more comfortable come the day of your boudoir session.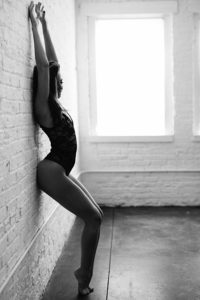 Looking into these three things when deciding whom to hire as your boudoir photographer should help you find the perfect one for you. But just in case, we've created a list of our Top 20 Questions to Ask When Pre-Screening a Boudoir Studio. We'll post it on the blog next week. Many of these questions can be answered through a quick visit to a studio's FAQ and philosophy page, but hearing the answers in a photographer's own words can be very comforting.
We hope you find this helpful!  Feel free to leave comments below if you have any other follow-up concerns!  Or better yet, give us a call 😉  773-273-9063