Alicia Roman Photoshoot & Real Woman of Revealed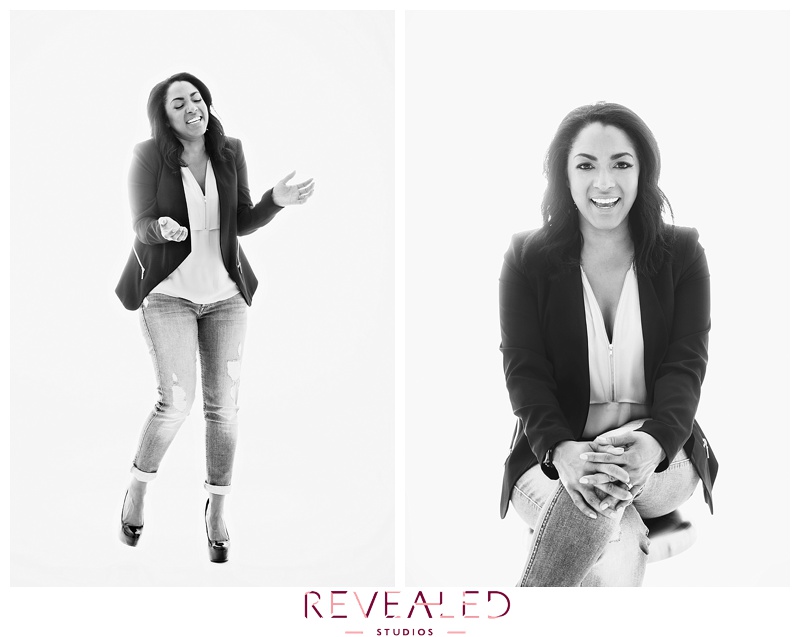 We're thrilled to feature the lovely Alicia Roman, meteorologist for NBC Chicago today on our blog. Besides being gorgeous and talented, Alicia is kind, funny, and a giver.  She doesn't take life too seriously and manages to stay grounded in an industry where that can be tough to maintain.
What inspired you to pursue meteorology? 
I've always been fascinated with weather. When I was little (4 years old) – my dad was working construction and depended on the weather to "cooperate" or his job would be canceled. I would wake up early in the morning with him at 5 am to watch the weather channel (which was in its infancy then).
Also, he loved watching thunderstorms on our front porch. We would watch together – he would explain things to me and then we would run inside, turn on the weather channel and watch the radar for our area. After that, I had a meteorologist come to my school when I was in fourth grade and I was sold by then!
You were on the host committee for Tickled Pink, can you tell us a little about the organization and why you choose to support the cause? 
My mother is a two-time cancer survivor – breast and colon cancer. She is amazing, such a strong woman.  I am so motivated by her strength and perseverance during that time. Its very important to me to help and be an advocate for these organizations such as Tickled Pink.
What's a day off like for you?
Hah! Well now a days – my days off are consumed with wedding planning ( getting married at the end of the year). But really, other than that, I like to wake up, watch the news, do a little work on the internet (emails and such), go to the gym, then come home to make a wonderful dinner followed by either binge watching netflix or tv with my fiancé! That is a perfect day off for me! 
What makes you feel confident?
Knowing myself and what I stand for and believe in. Over the years it has been very hard to find that confidence. For me, I think it came later in life. Once I was confident in myself – my confidence at work came next, then with friends and etc.
What makes you feel beautiful? 
Knowing that I am loved and I am happy with myself and what I am doing in this life, makes me feel beautiful. I have a wonderful family, network of friends and an AMAZING fiancé, all of whom would do anything to help me & I to help them.
Who are some women who have inspired you throughout your life and why?
My mother of course for her courage and strength.
Work related: Ever since the Weather Channel first aired – I LOVED Vivian Brown, and still do. She is still working at the station today. She has such elegance and grace when she gives her forecast, I've always tried to model myself after her.
In an industry where there's so much focus on appearance, how do you stay grounded?
For me, I grew up in a humble household. I was taught to be grateful for everything you have, even if that includes beauty.
I've never been really comfortable being in the spotlight, so I have no problems staying grounded in that way, however,  I work in a business that allows me to teach people about weather and protect them in times when the weather can be dangerous. 
Do you have any words of advice for younger women struggling with their confidence?
In this day in age with, social media, magazines, photoshop etc…  it is extremely hard for us to focus on what really matters, which is looking inward and realizing that we are so much more than what we see in the mirror. Be yourself and be happy – that is the real beauty in life!