Whatever the reason, boudoir photos for your husband will never disappoint…
We couldn't love this client more. She was an absolute joy with from start to finish. She owned her photoshoot from start to finish–leaning into the whole experience. She was so happy with her photos that the minute she received her album she sat her husband down to share her "special surprise." Little did he know she was videotaping his reaction…
1. What inspired you to do a boudoir session?
I was trying to think of something awesome to surprise my husband with for his birthday. He is so hard to surprise so I wanted to think of something amazing to get the job done right. He has joked about me doing a boudoir shoot for him years ago and I thought it would be the perfect thing to blow him away since we hadn't ever talked about it seriously. It was the perfect gift to go above and beyond his expectations!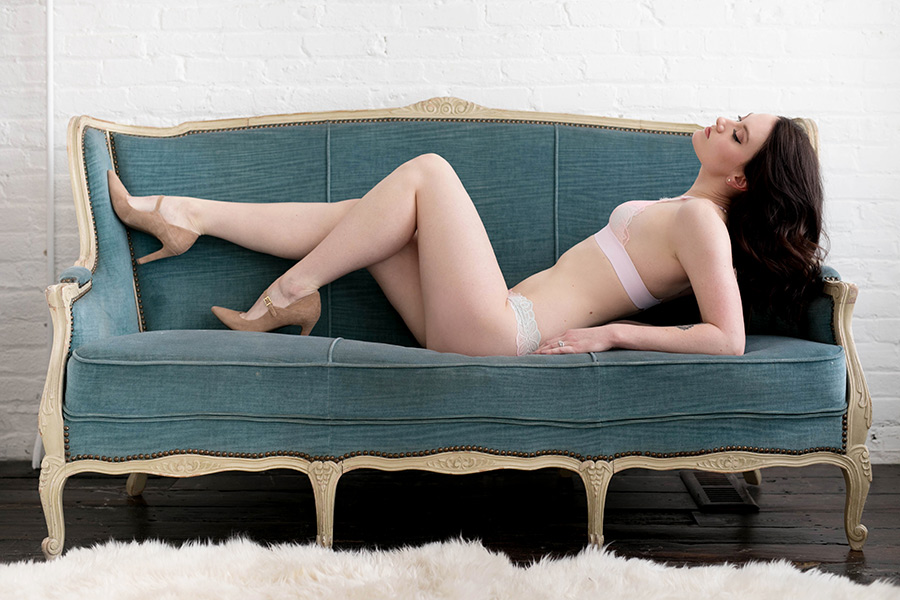 2. Were you nervous?
When I first booked my session, I was so excited and the anticipation was killing me. I was already thinking of all the outfits I wanted to bring and hyping up my confidence so the pictures would turn out as sexy as possible. But as soon as the night before the shoot came, I turned into a bundle of nerves. I didn't eat the whole day before I was so scared! Thankfully, as soon as I got to the shoot, Maggie instantly settled my fears into pure excitement and made me feel so comfortable. We had so much fun! And she made me feel more and more beautiful and empowered with every click of her camera. After the day was done I wished I could do a shoot every weekend!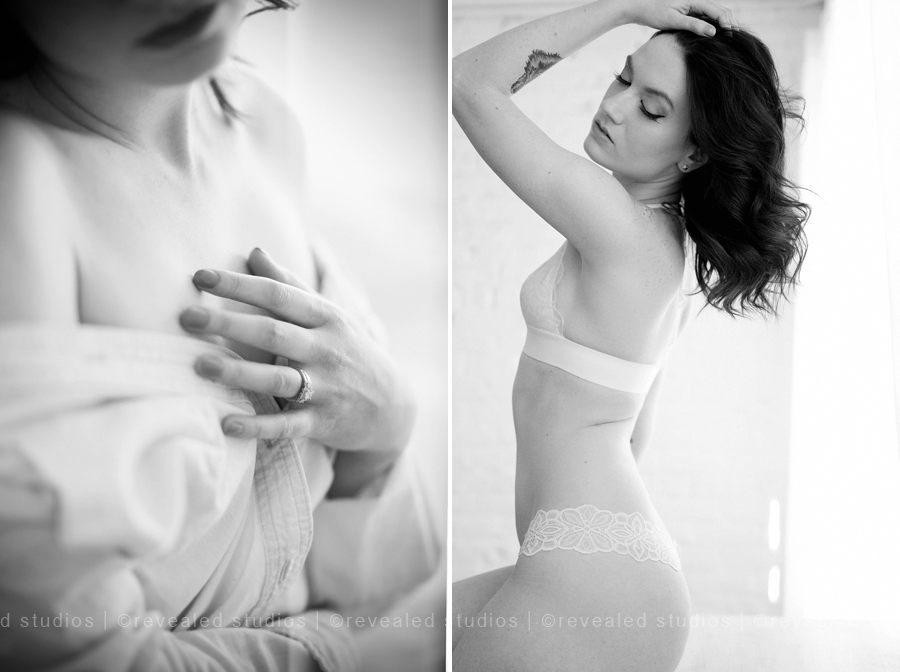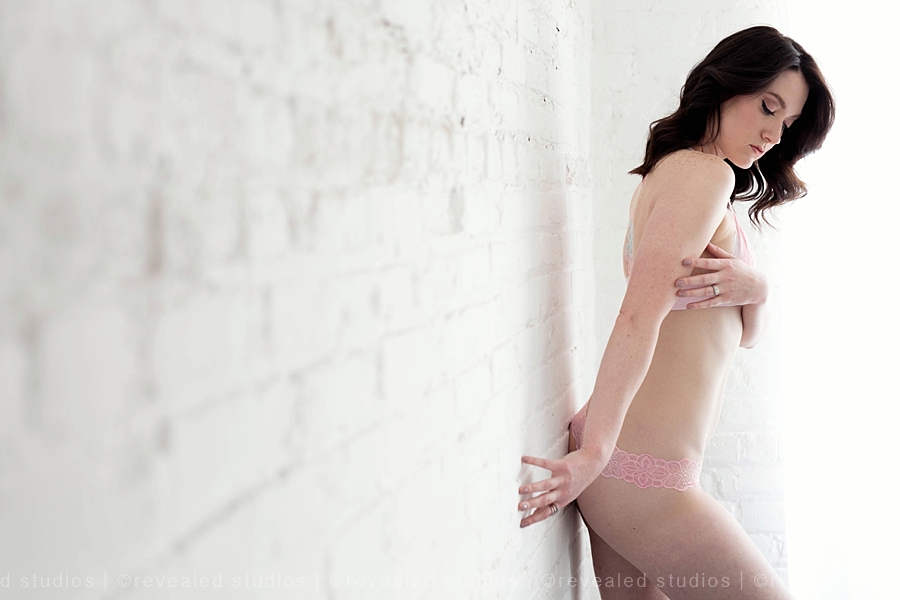 3. Why'd you choose Revealed Studios?
I did a lot of research into different Chicago based boudoir studios before I decided on Revealed Studios. I wanted to get the best product and have the best experience possible to make this surprise great. When I found Revealed Studio's website I was so impressed with the quality and beauty of the pictures. Not only were they stunning but I feel like Maggie captured the natural beauty of each and every subject without much retouching or cliche posing. I quickly knew that I had found the perfect studio for me.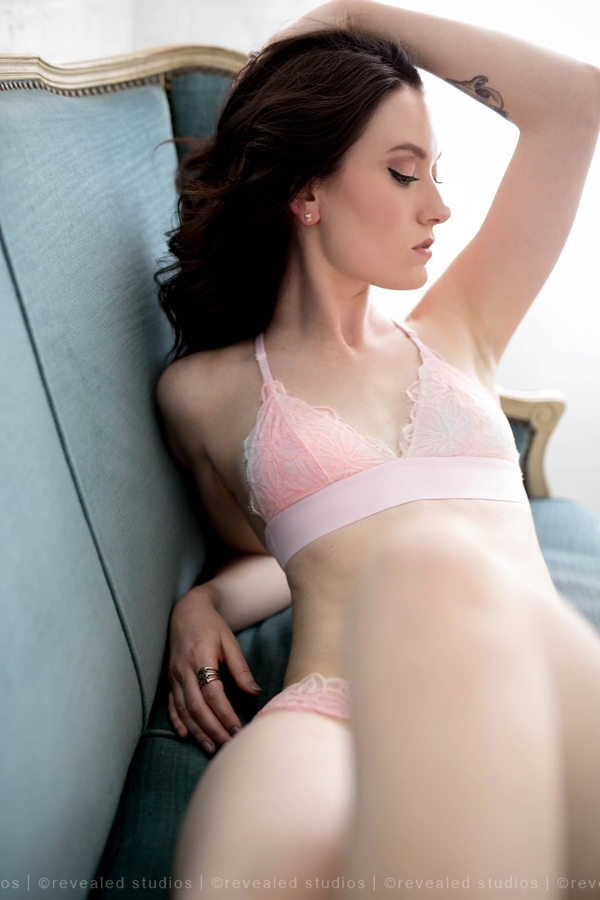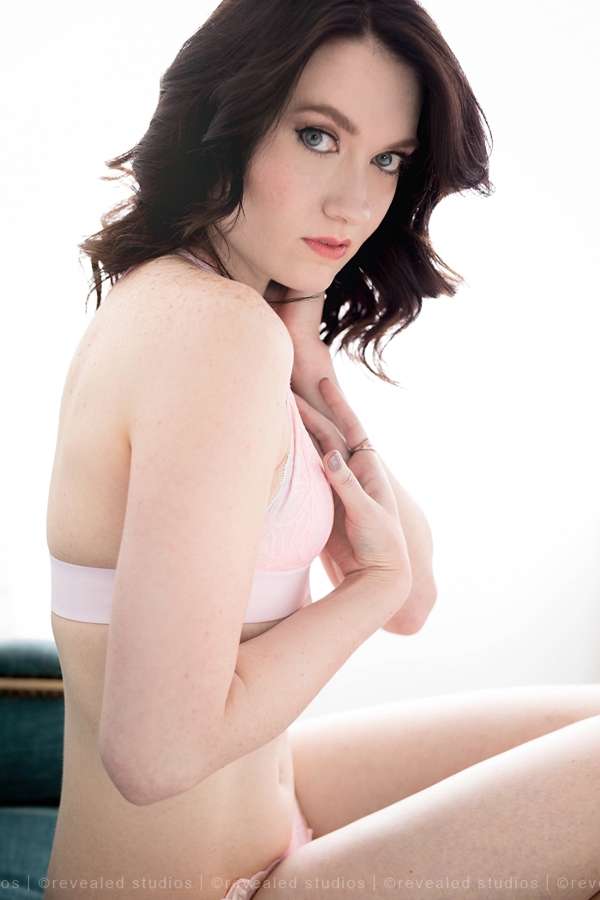 4. What was the best part of your experience?
One of my favorite aspects of this whole experience was how empowered I felt after I did the shoot. One thing that made me fall in love with Maggie and Kelly was how much they stressed what a great experience it was going to be for me, not just for my husband. They were so right! I love how both Maggie and Kelly make the experience about feeling beautiful as a women and doing it for yourself. Of course my husband loved the result as well, but the boost of confidence that I gained was priceless.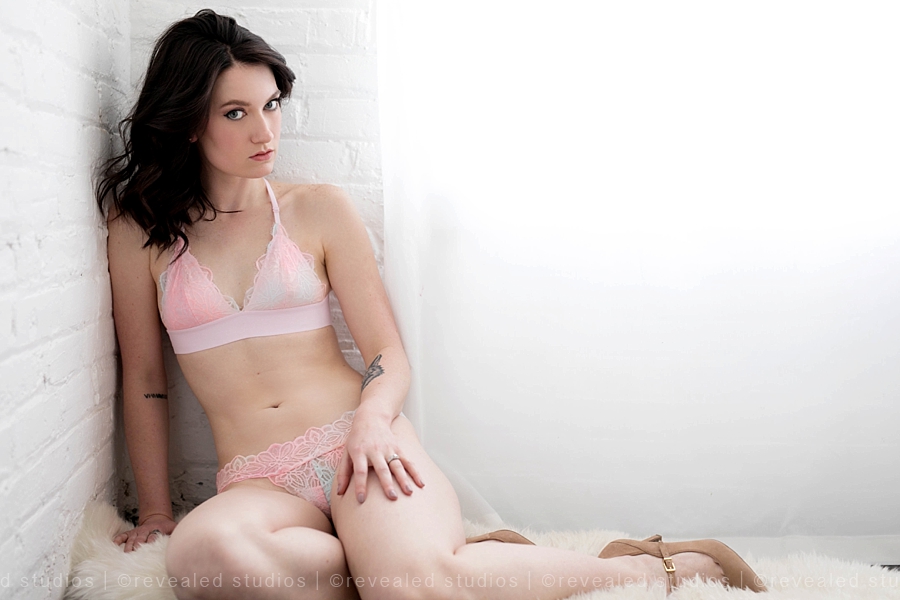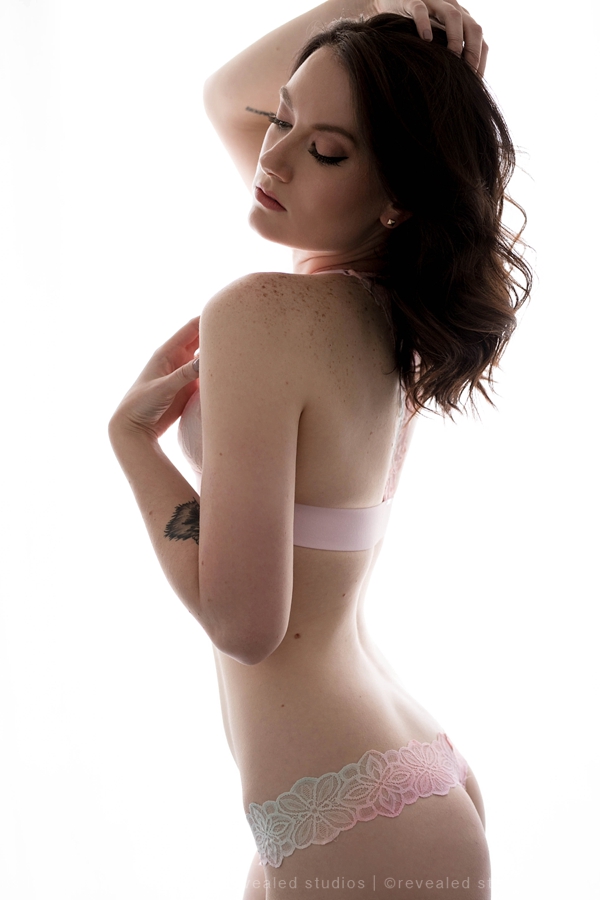 5. How'd you feel post shoot? And after you saw your photos?
I feel incredible! I truly would love to do another shoot with these lovely ladies and will never forget what an incredible experience my shoot was. When I sat down to preview my pictures I was completely blown away. I couldn't believe I was looking at myself! I looked sexy and confident and I was so pleased with how the photos turned out. I was so impressed with how Maggie was able to capture me in such a tasteful and artistic way. When I received my album I instantly got a huge smile on my face and was so happy with the layout and quality. I couldn't wait to show my husband!