I'm Chicago Boudoir Photographer Maggie Rife Ponce, owner of Revealed Studios.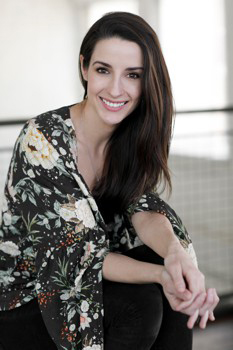 I was first introduced to photography as a teenager in the age of film (before it was retro) and darkrooms.  I spent countless hours in high school in my basement darkroom, transfixed by the images appearing like magic before me.
After highschool, I studied photojournalism at the University of Missouri then spent a short time after pursuring my "dream" of being a world traveling documentary photographer. This experienece helped me realize my heart bleed way too much for that line of work.
Finding myself back in Chicago in 2008, I began photographing weddings and eventually boudoir. I quickly fell head over heels. While it was a big departure from my "dream," I couldn't deny how right it felt.
When I'm not taking pictures, you can find me in the kitchen cooking, working on a handstand, swooning over nature, reading, or hosting a get together with friends.