About
Experience the transformative power of boudoir photography.
Every woman should see themselves in this way. You know how you can go into a changing room to try on clothes and walk out feeling awful, but then twenty minutes later at a different store, under different lights, with a different mirror, feel completely confident? Yeah, us too. We've been there.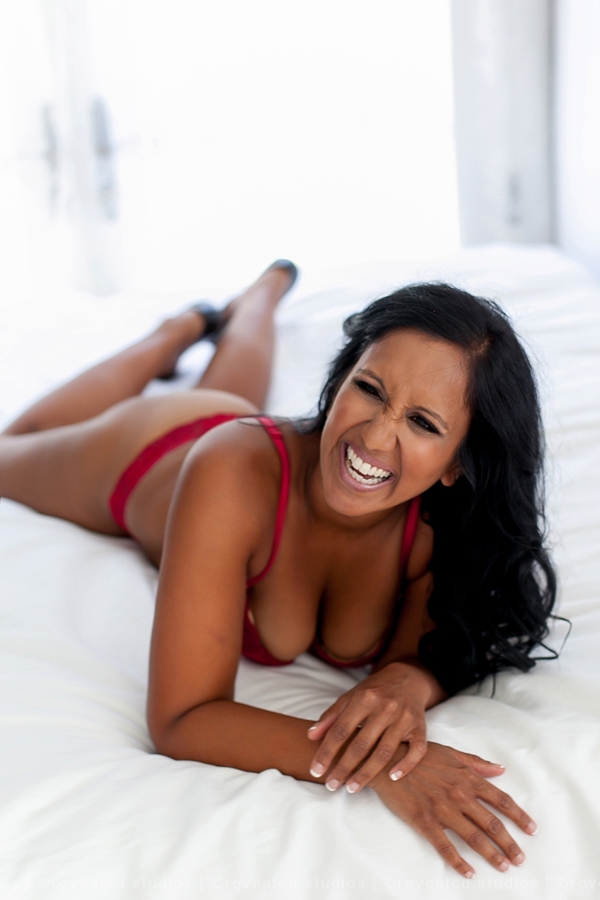 At Revealed, we're that fitting room where you feel your very best. We all about showing our clients in the best possible light, with the best possible angle. With years and hundreds of boudoir pictures behind us, you'll totally be blown away.
"It is amazing! Every time I look at the pictures, I say to myself, "Wow, that's me!" I still feel the glow from that photo shoot. I am extremely happy I decided to do this for my husband and also myself, however, I think I am happier and forever grateful that I found Revealed Studios."
One minute you're nervous, the next you feel like a superstar.
You'll receive full superstar experience for your boudoir photo shoot. The pampering process includes custom hair and make-up styling as well as plenty of direction so there's never a moment to stress.
From one gal to another…
Read firsthand accounts from our past clients to hear what they had to say about their boudoir photo session with Revealed Studios.